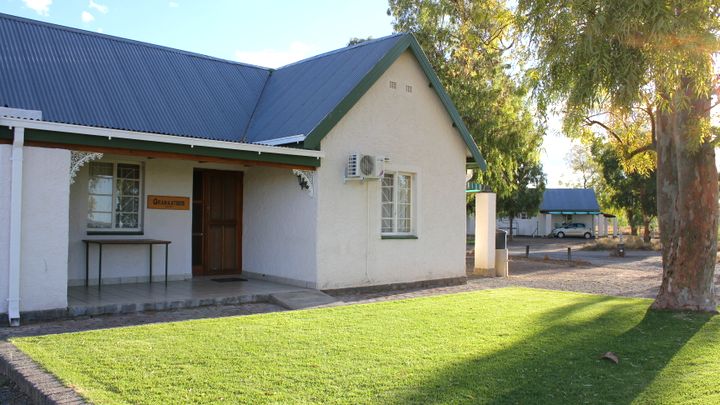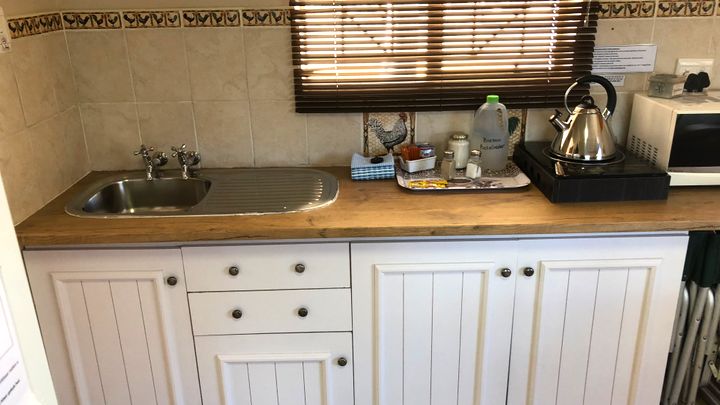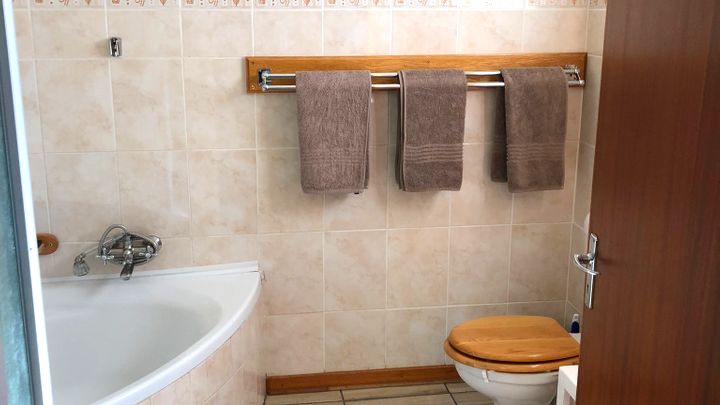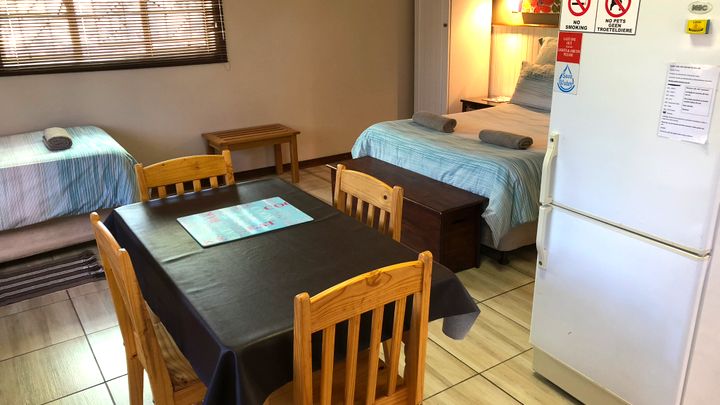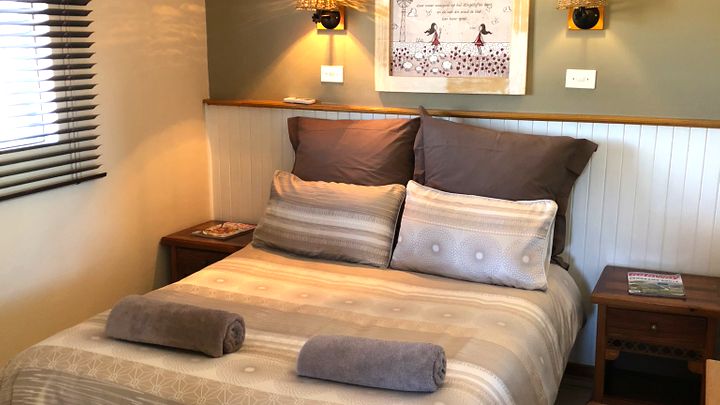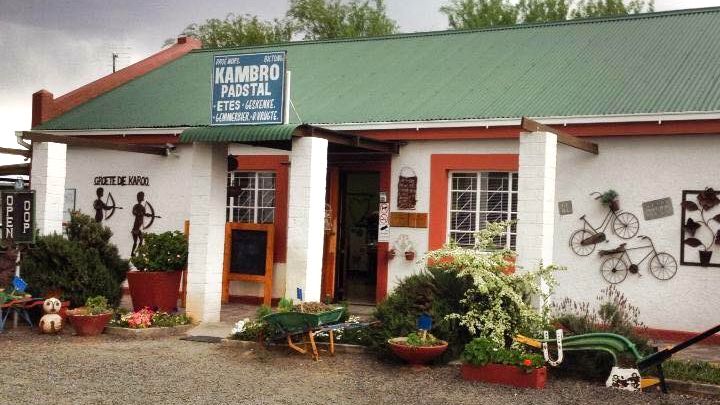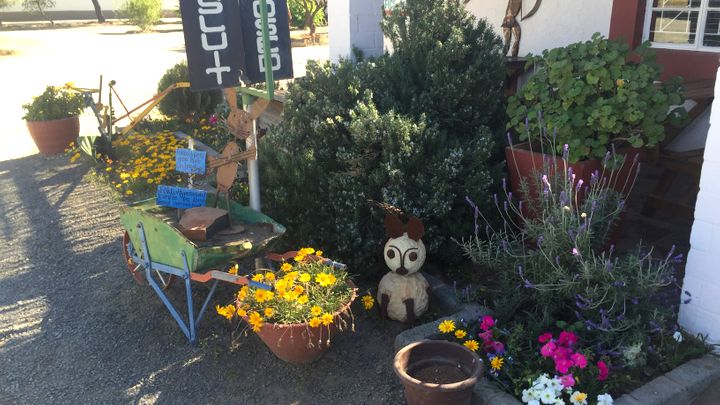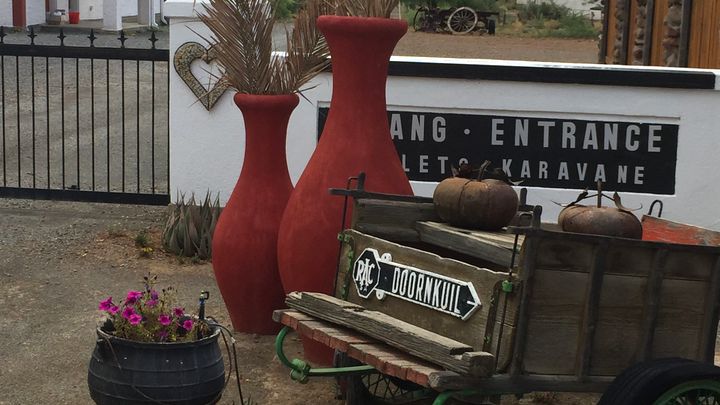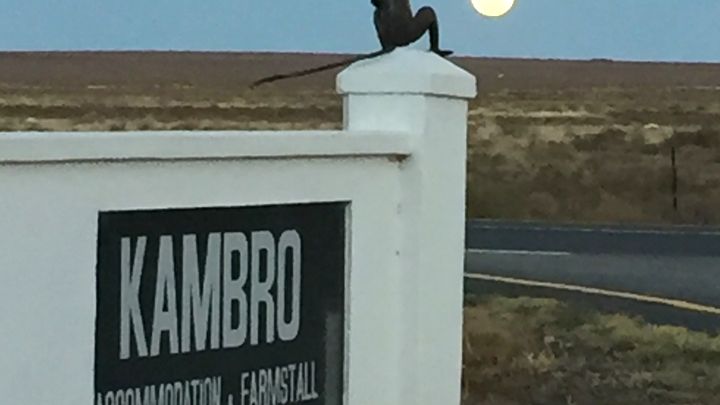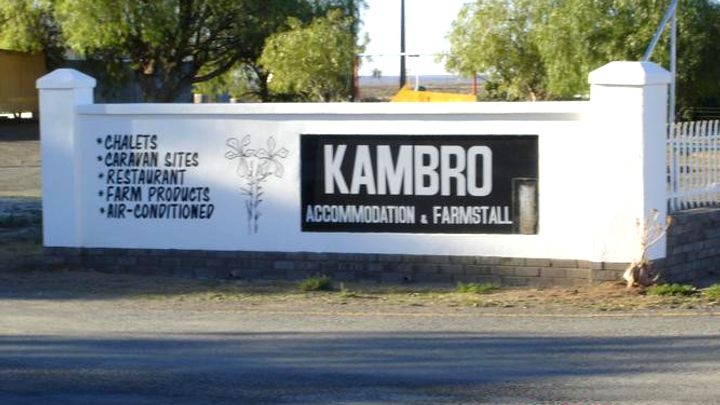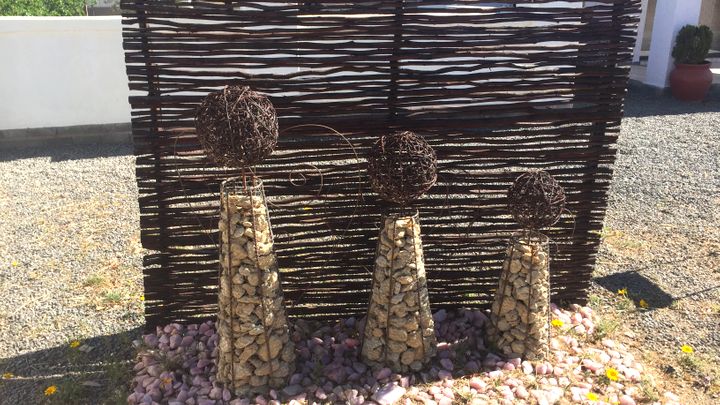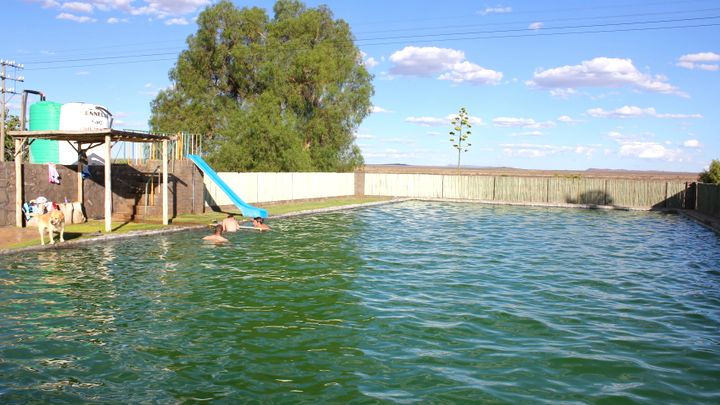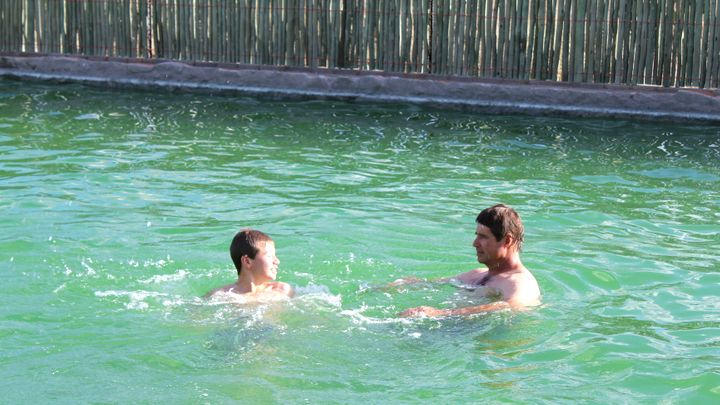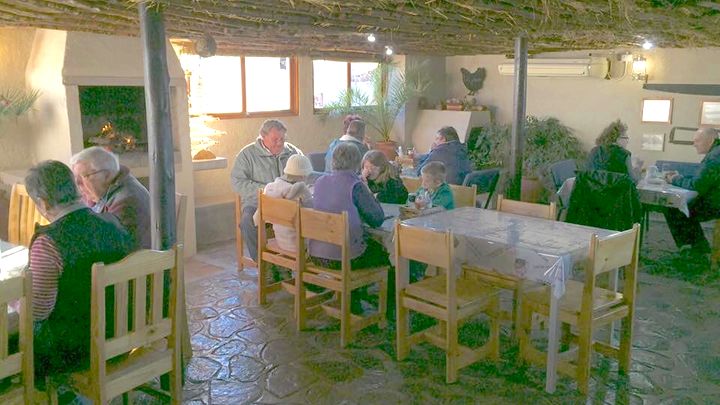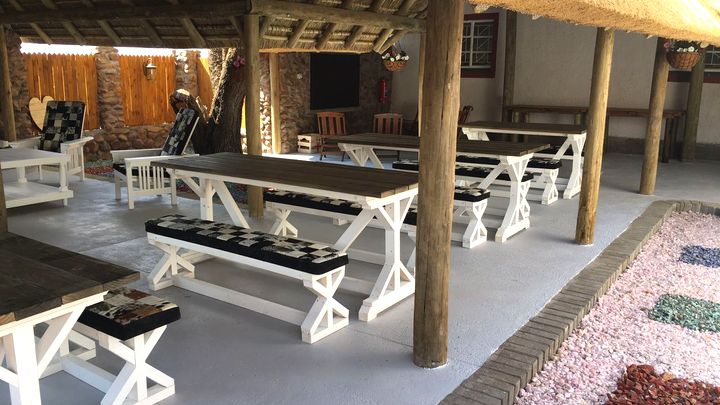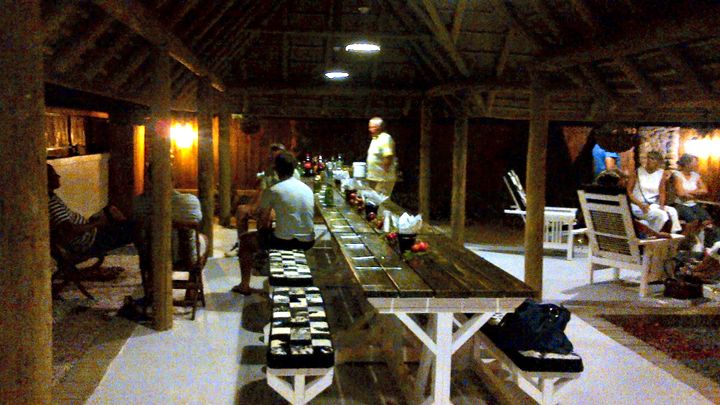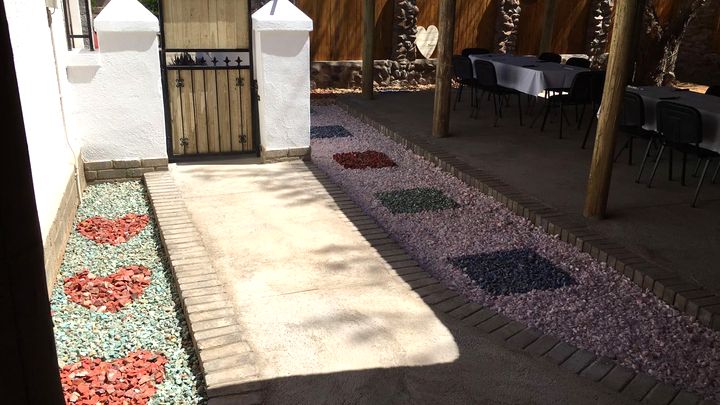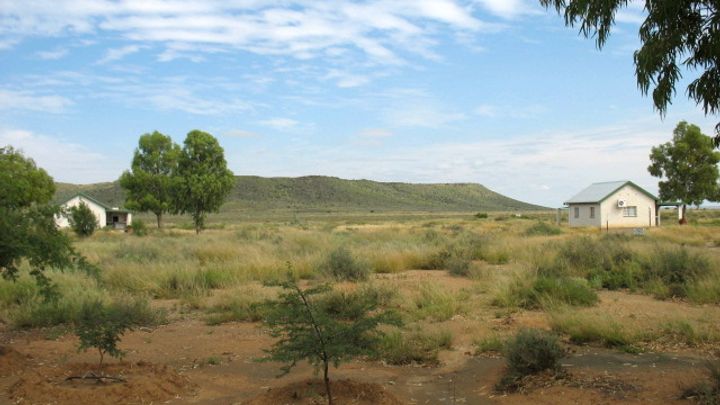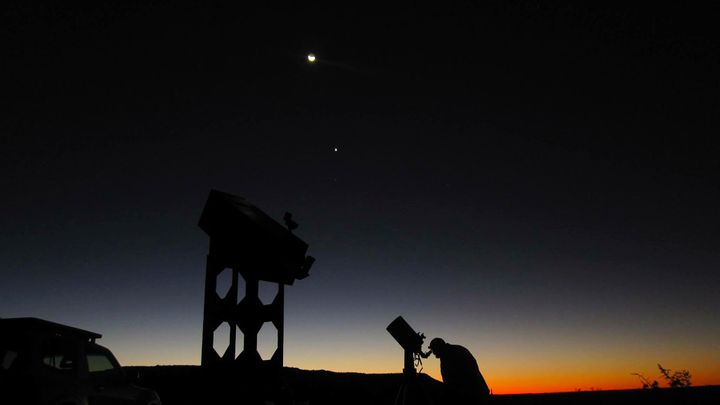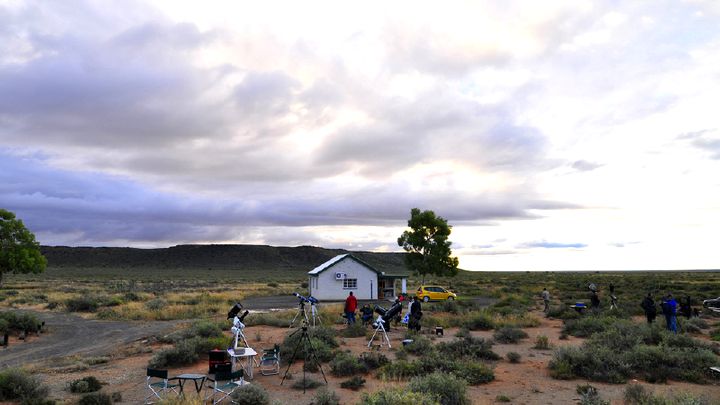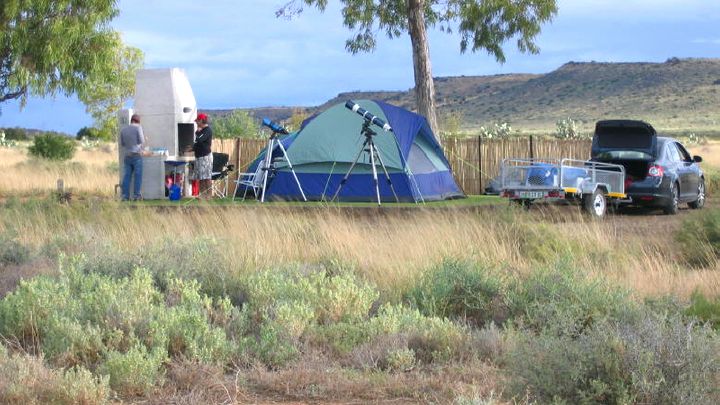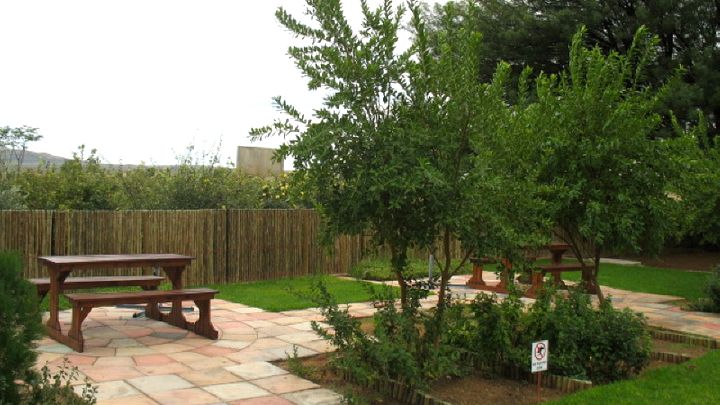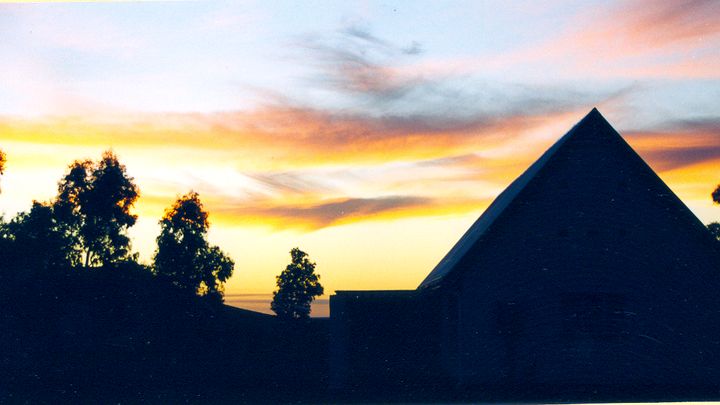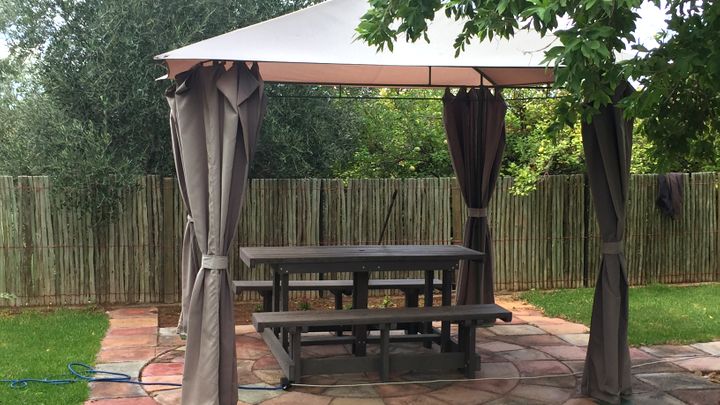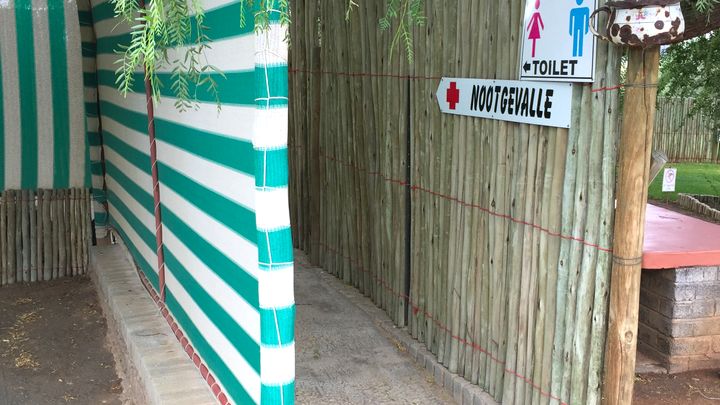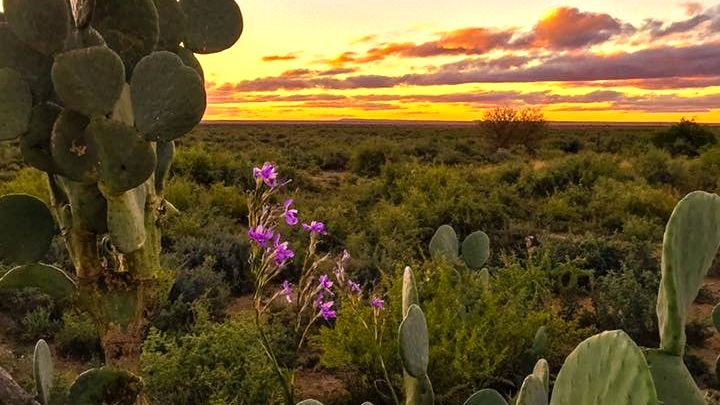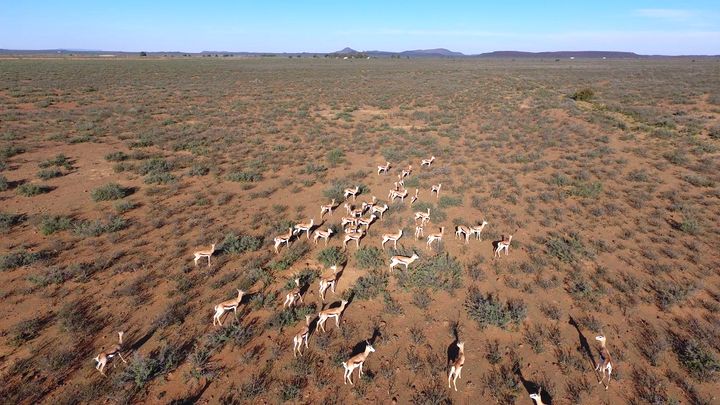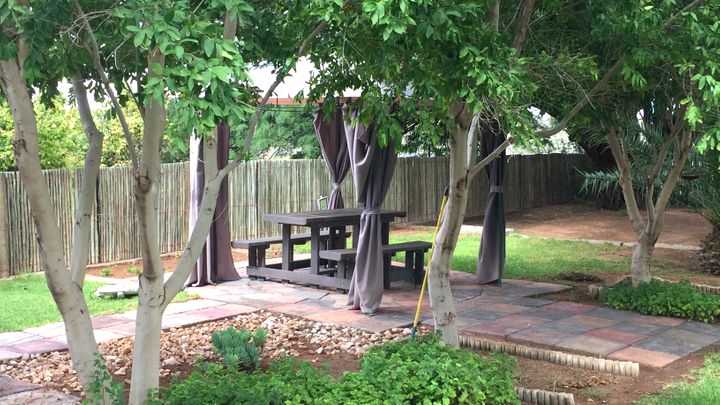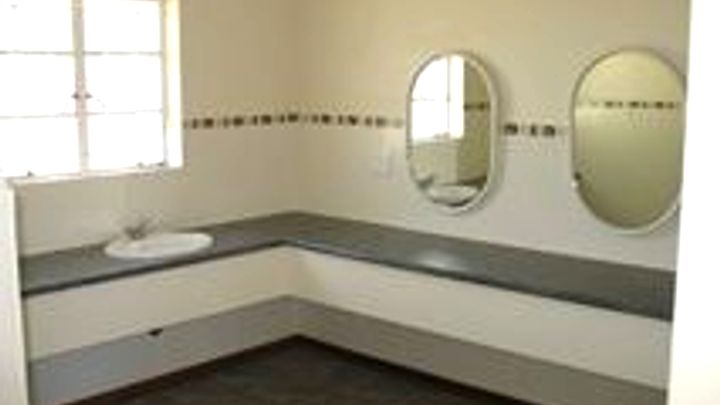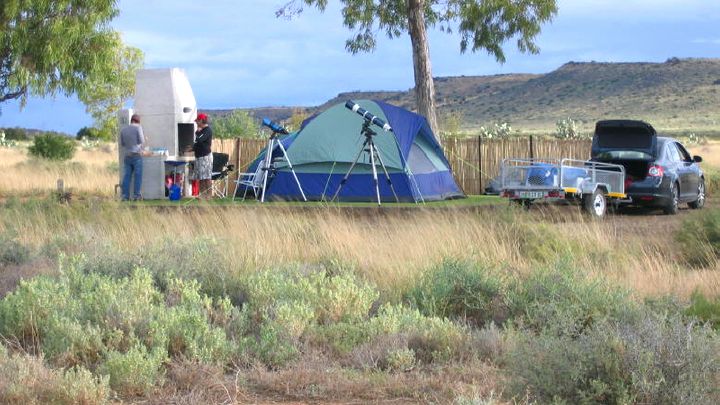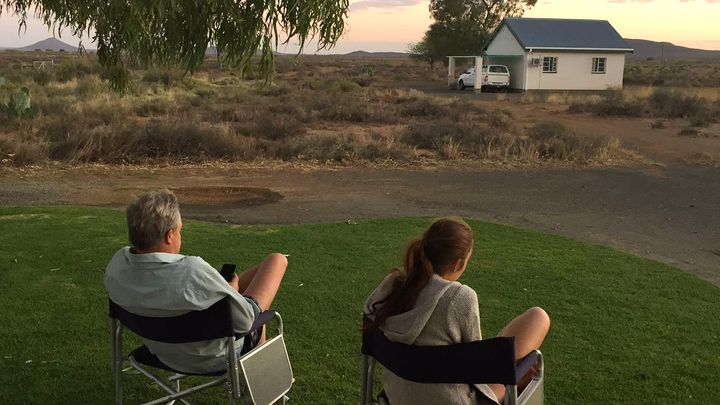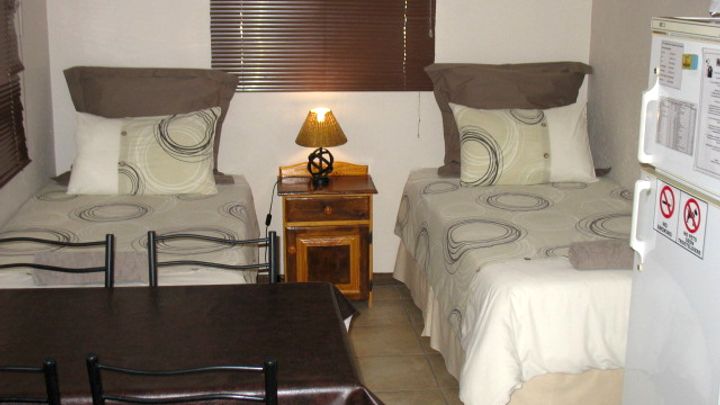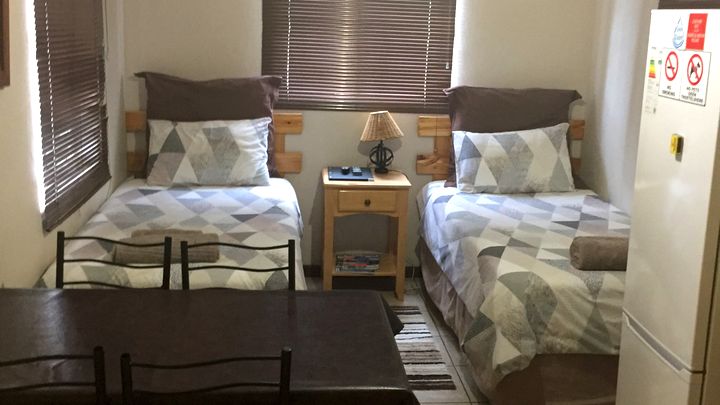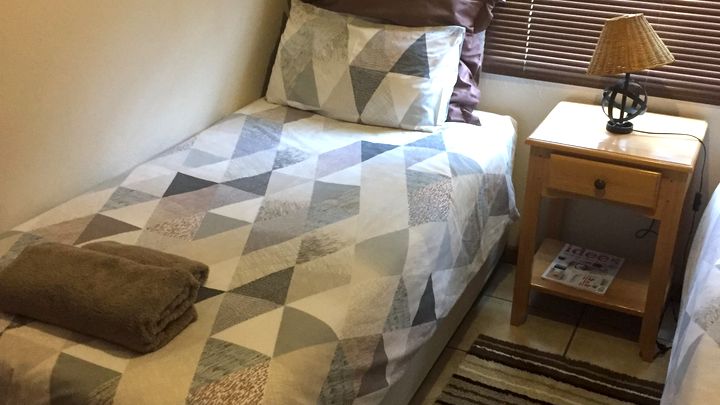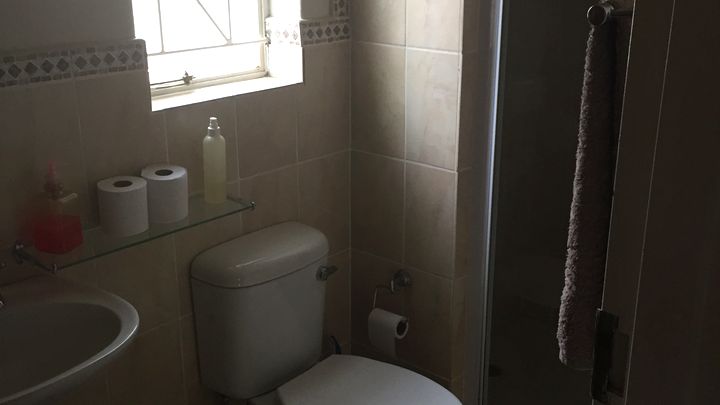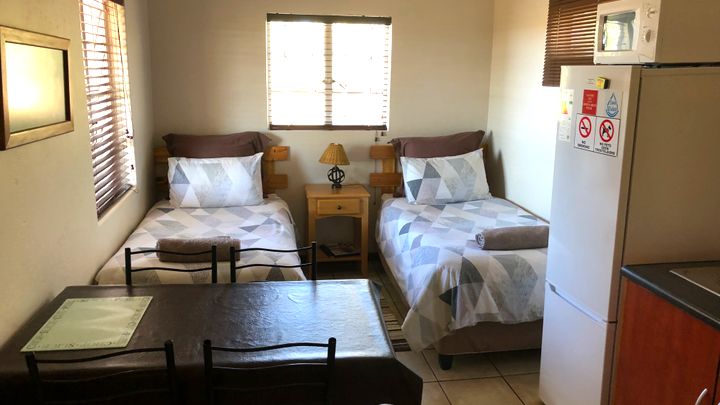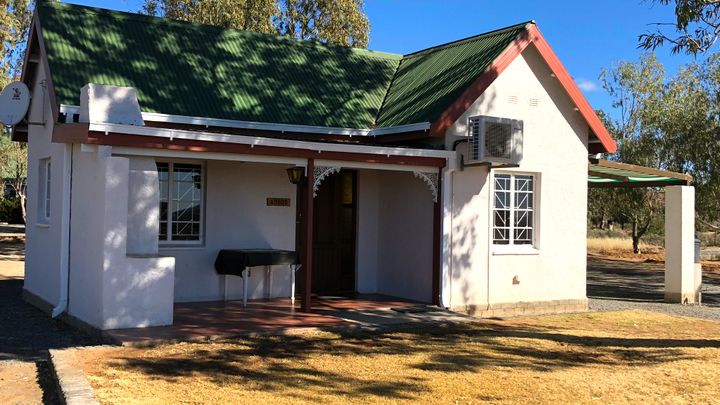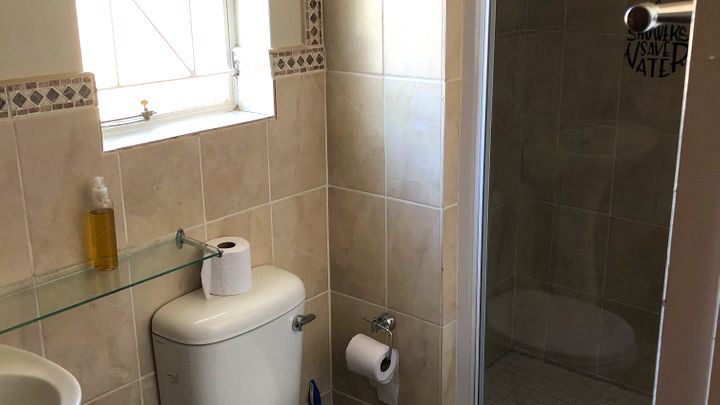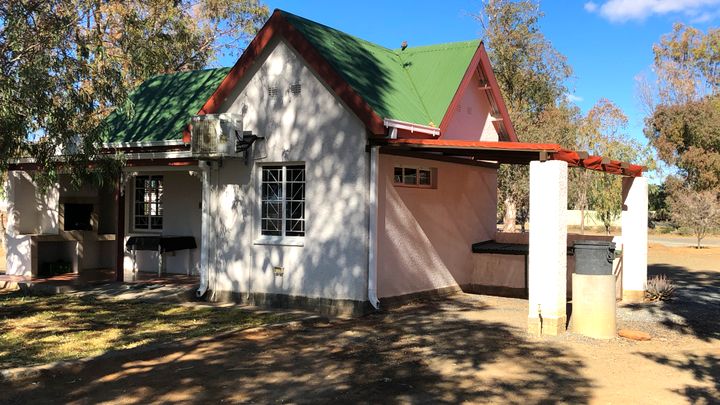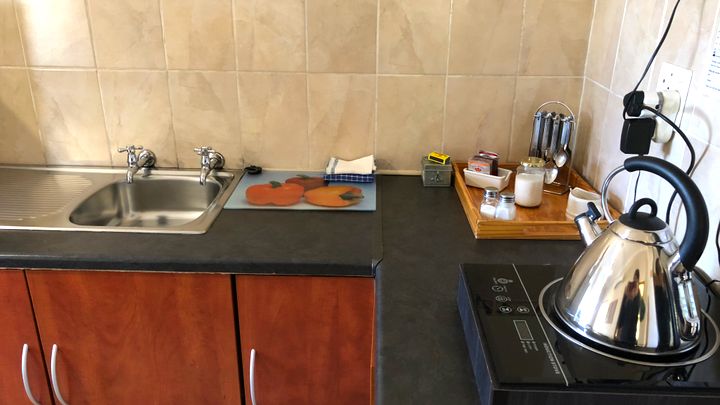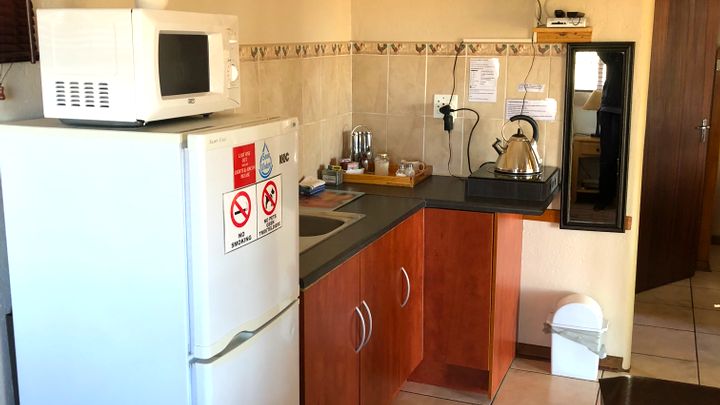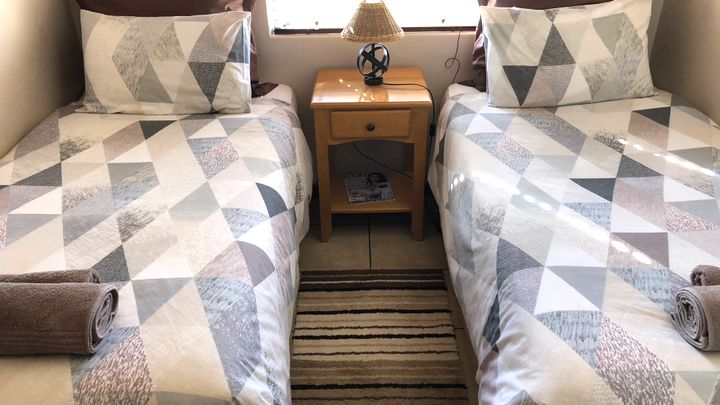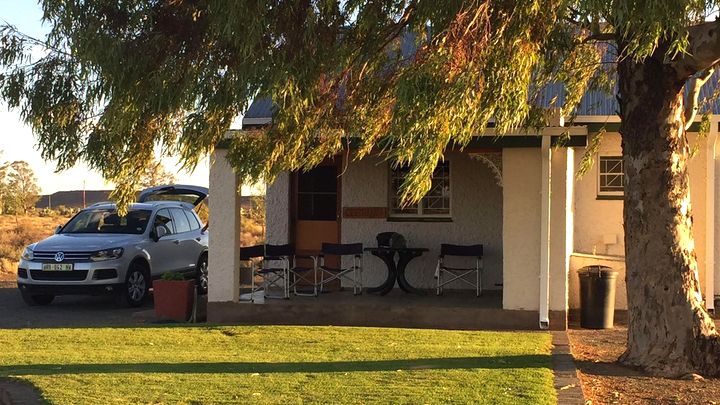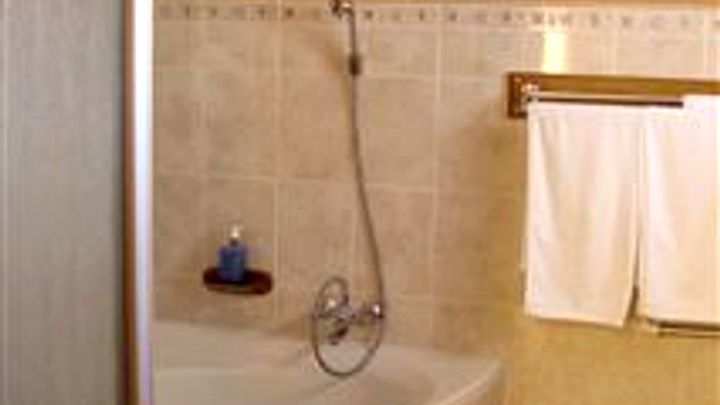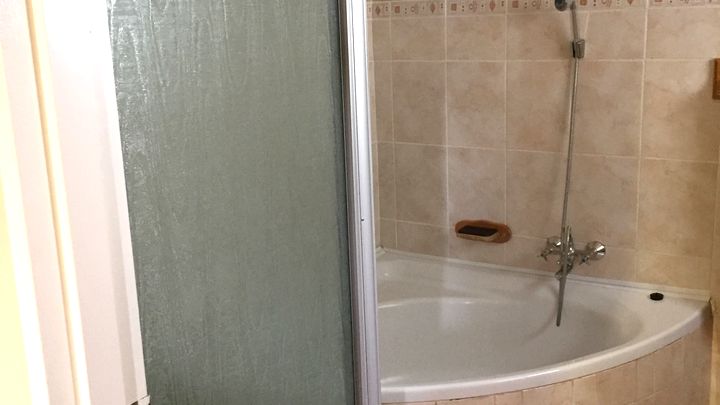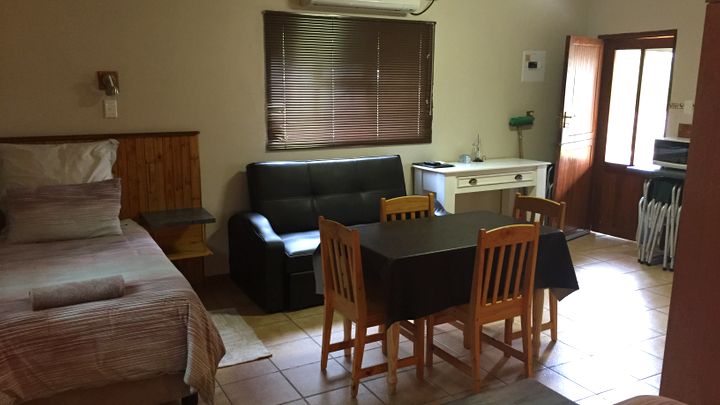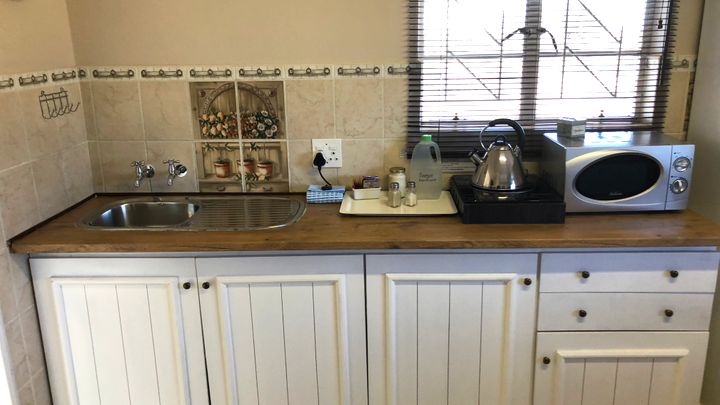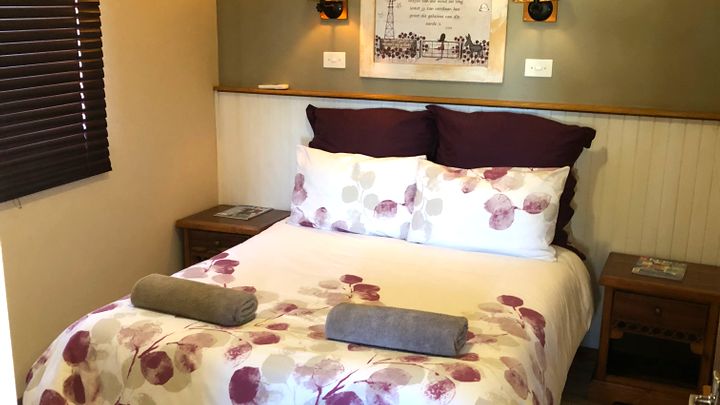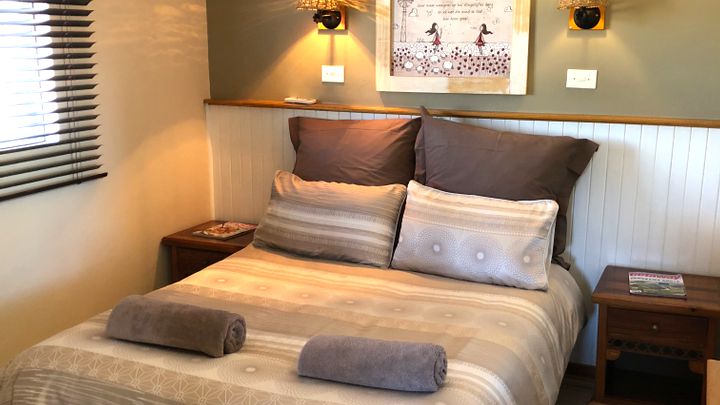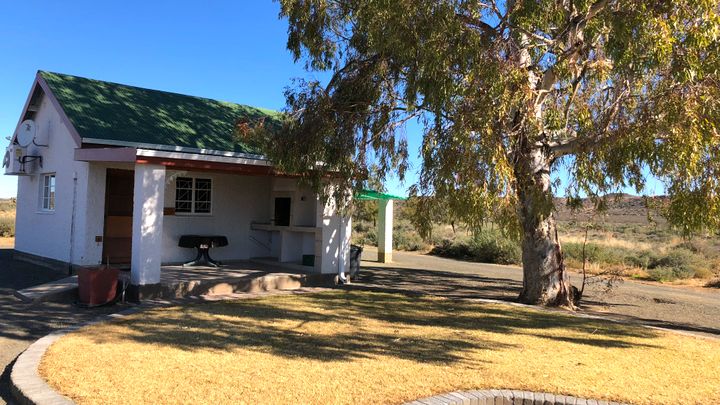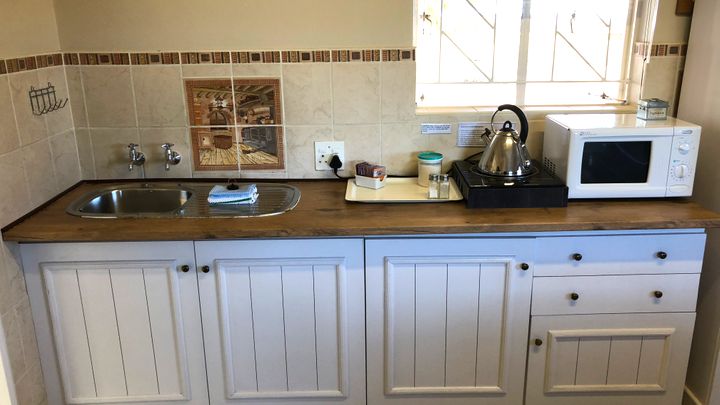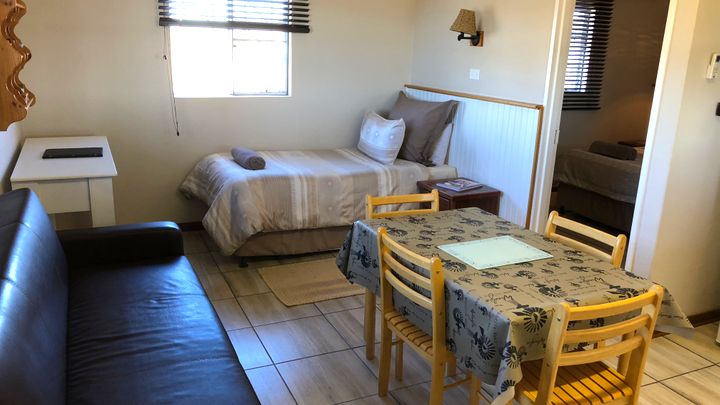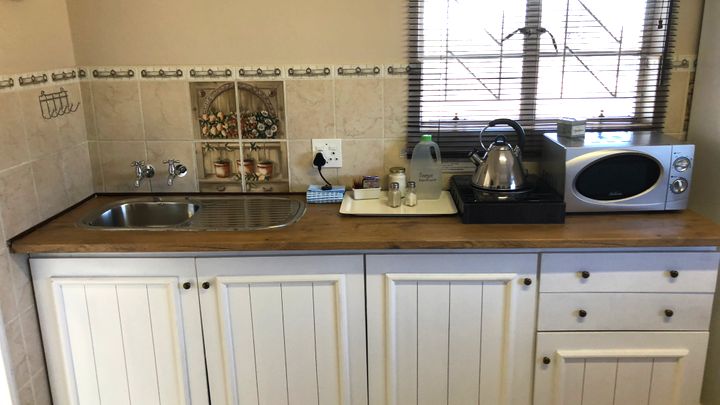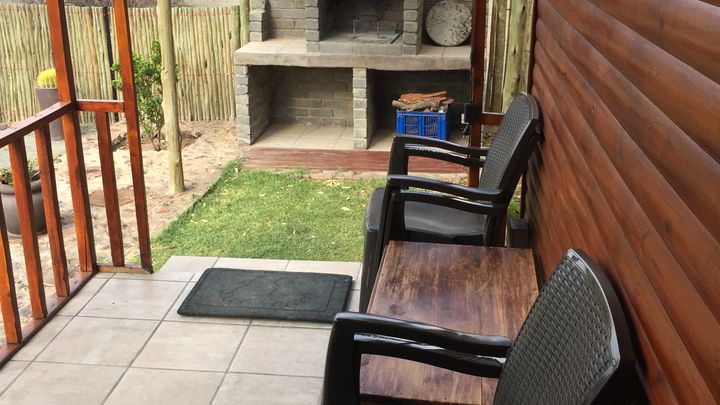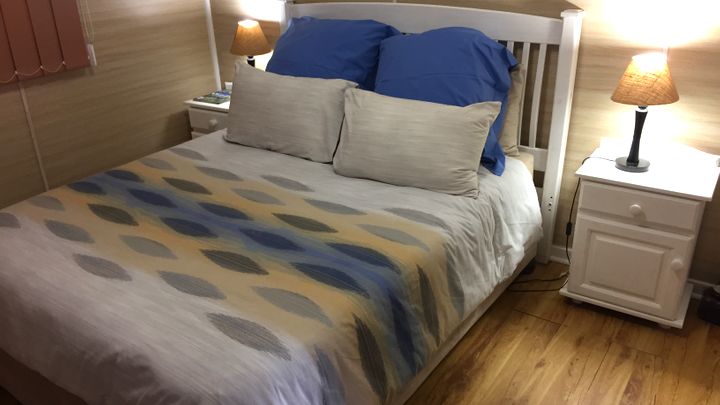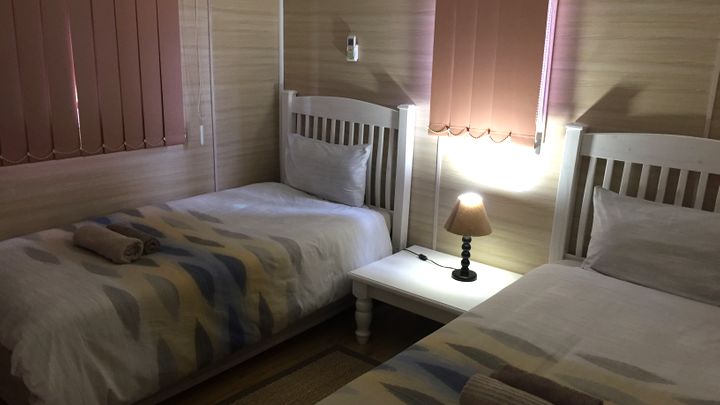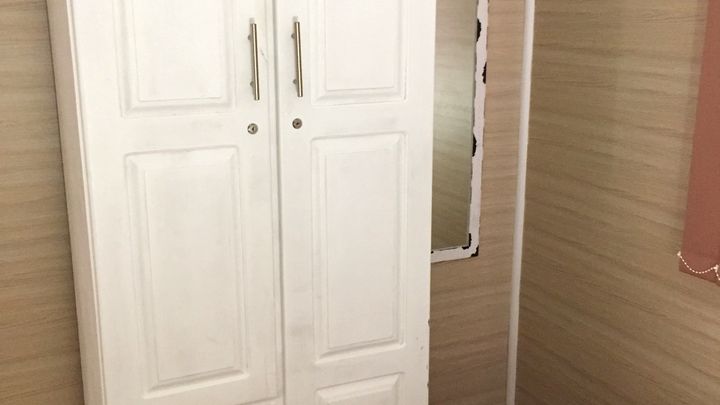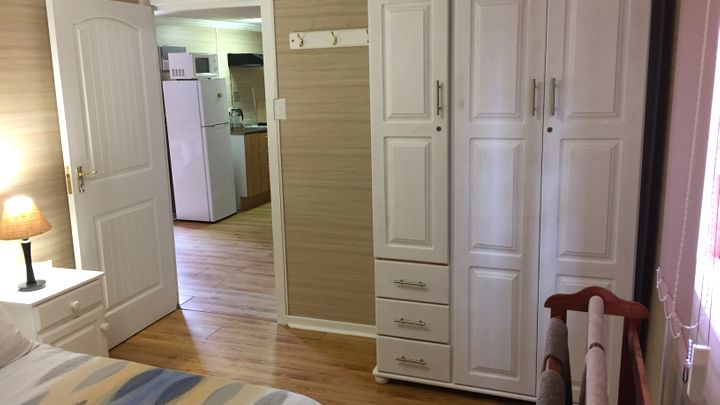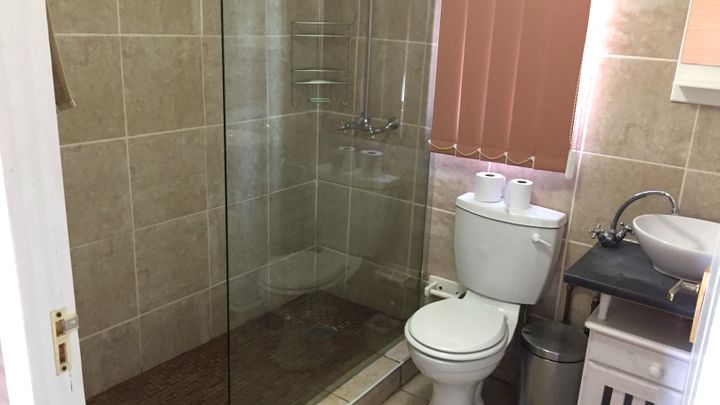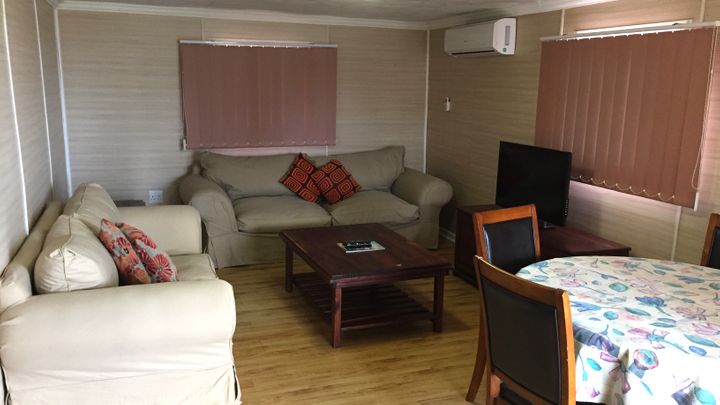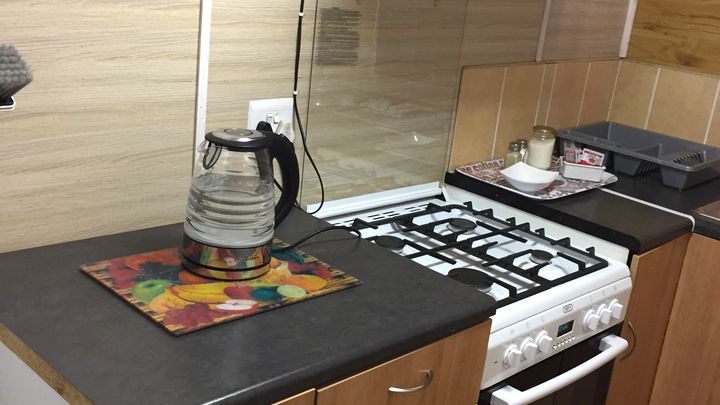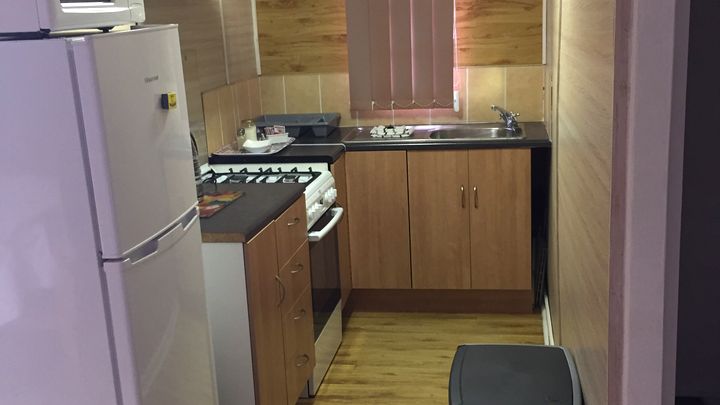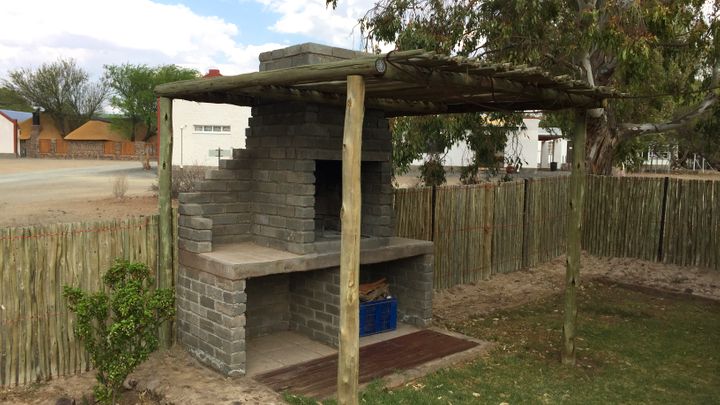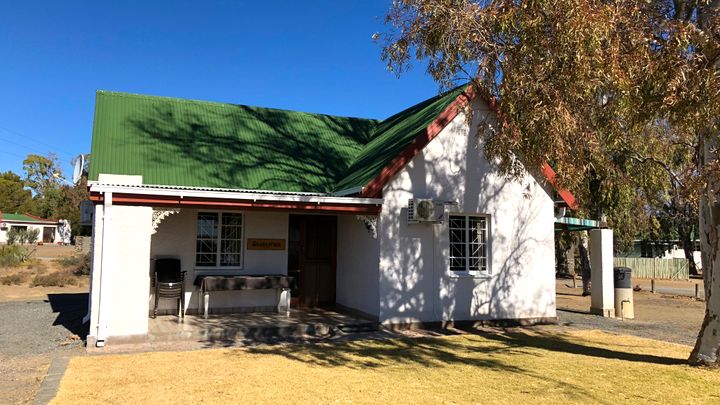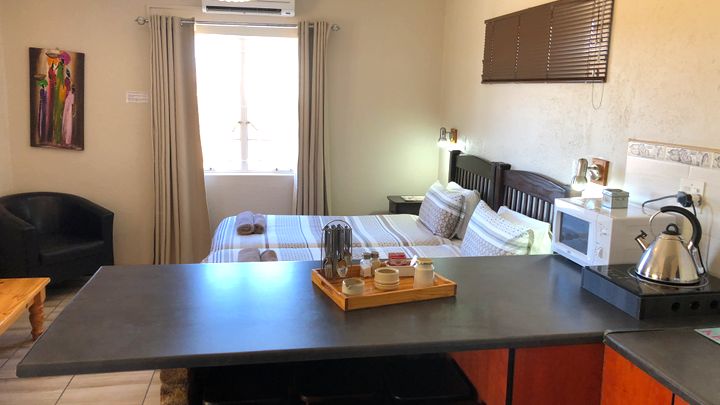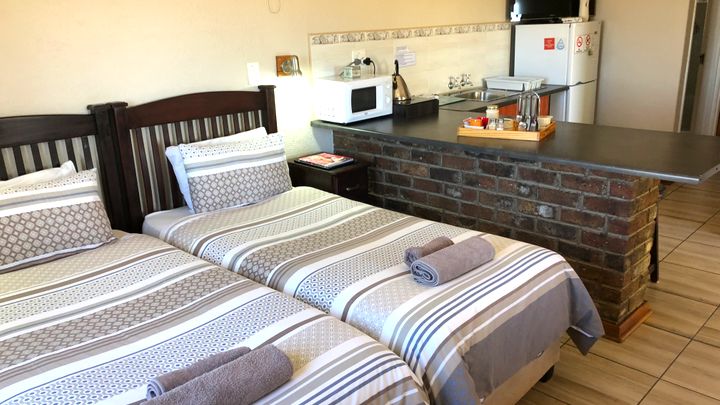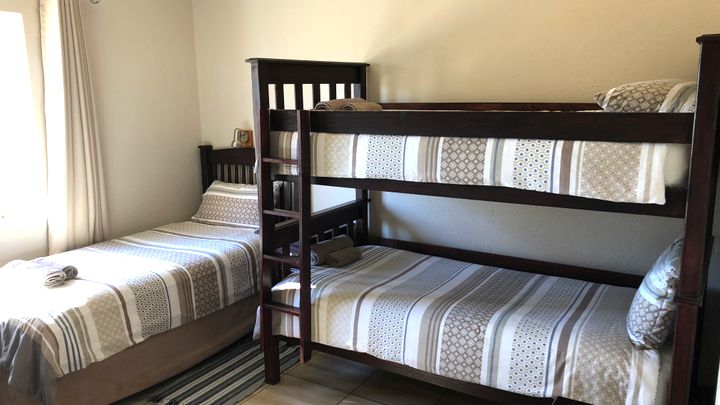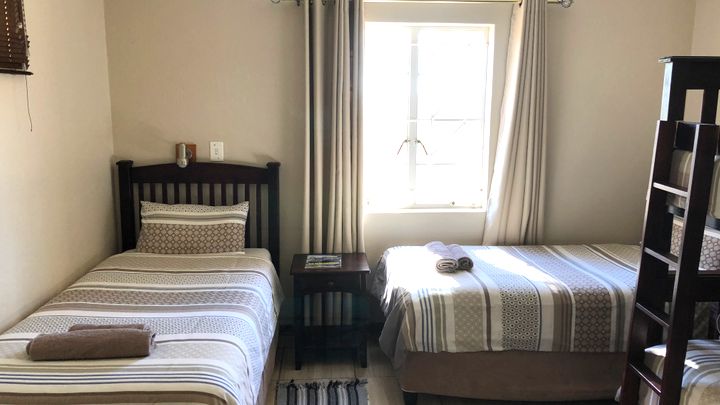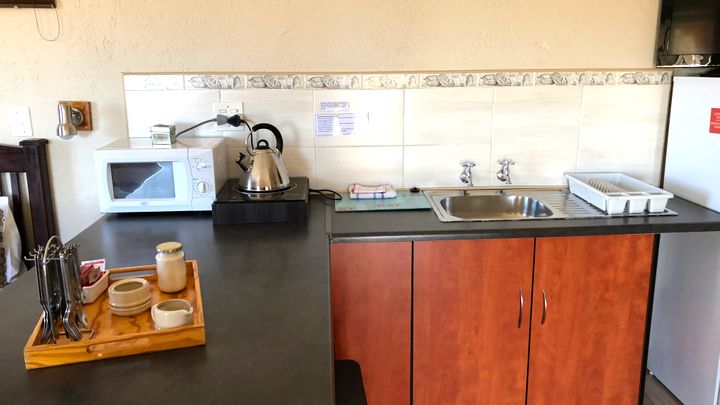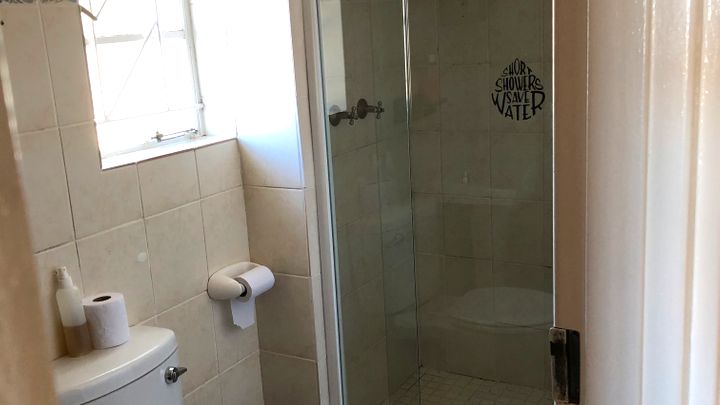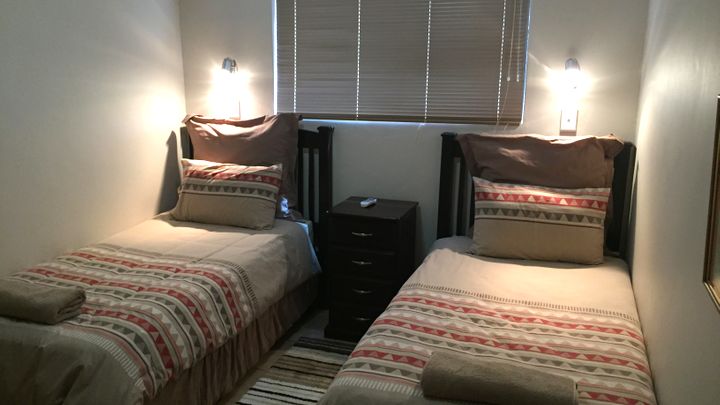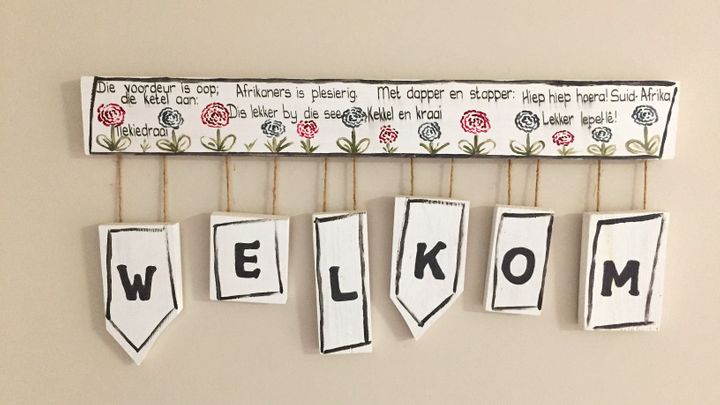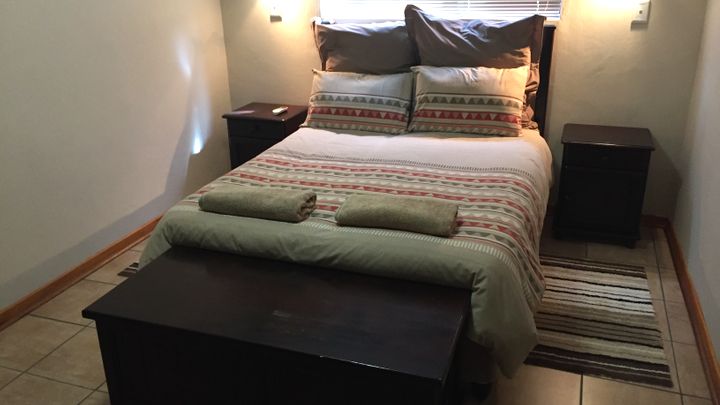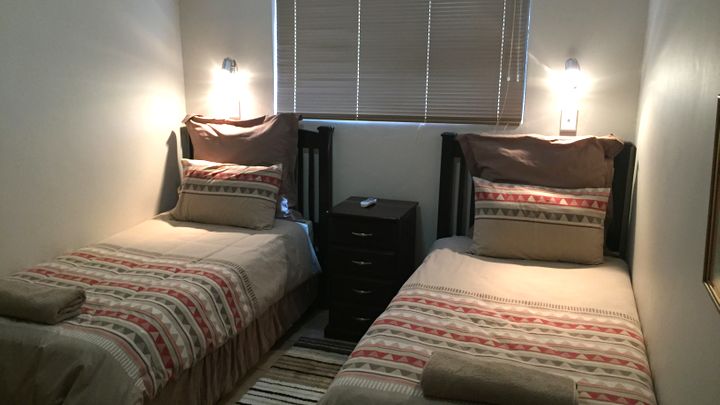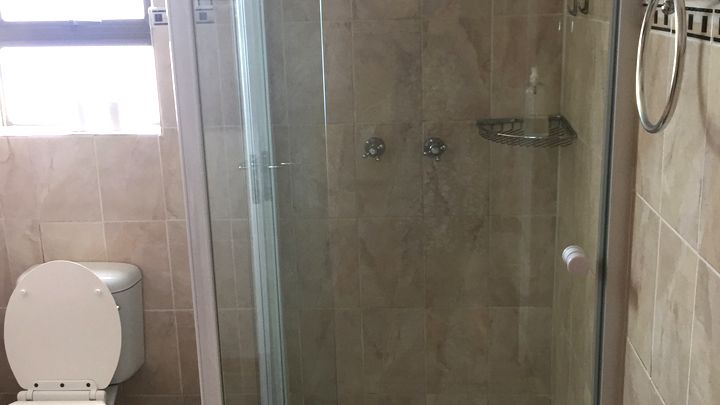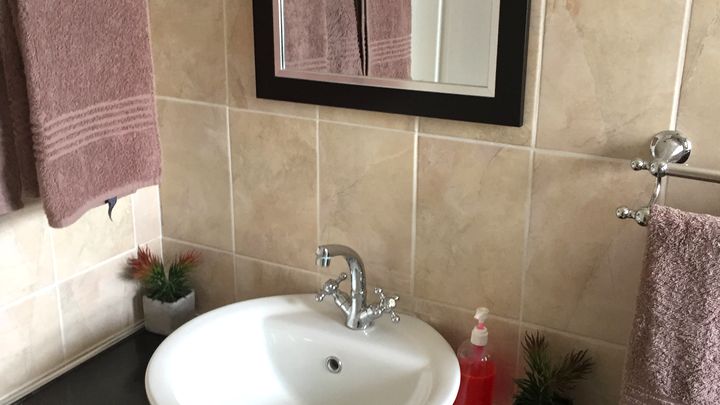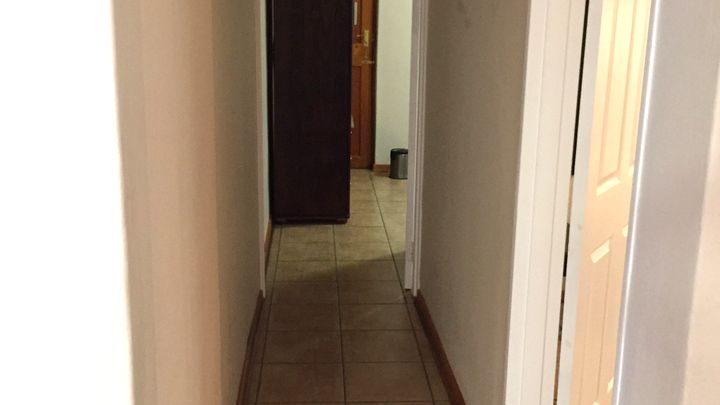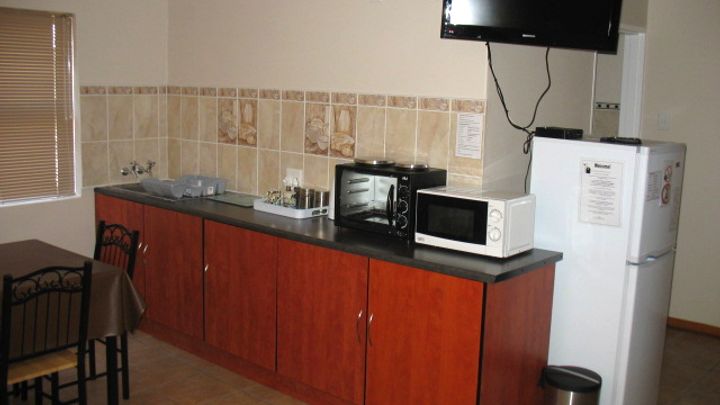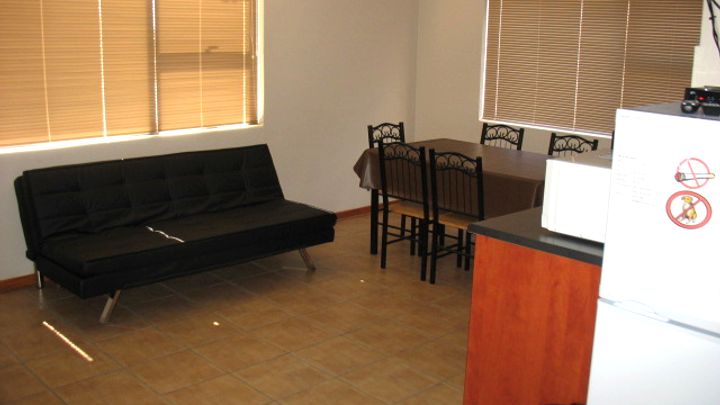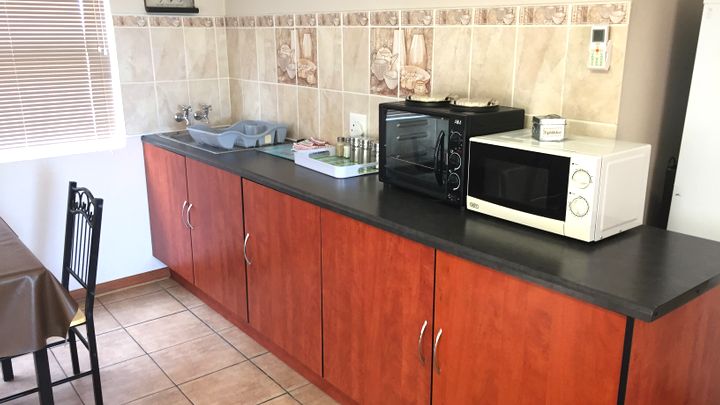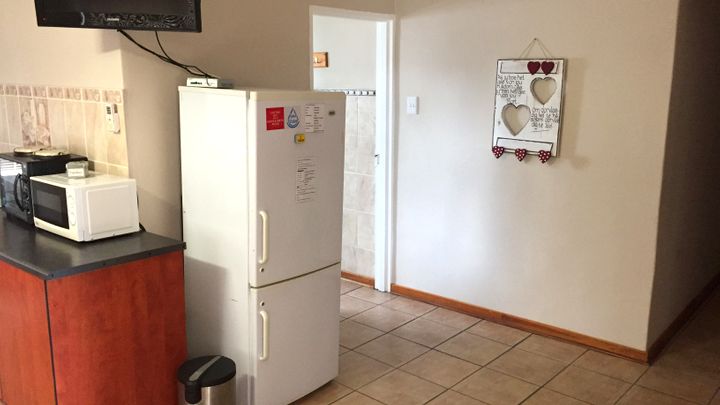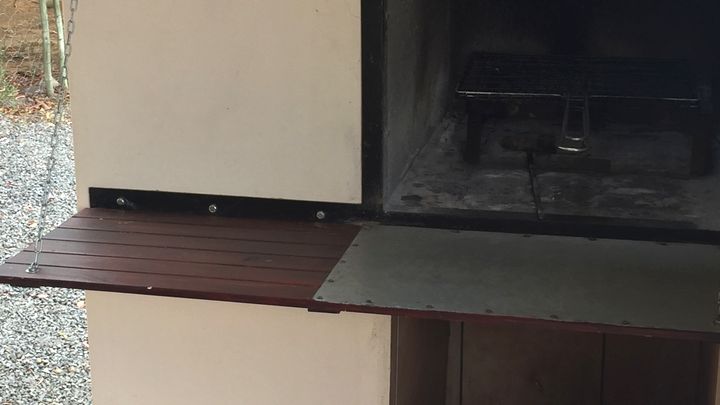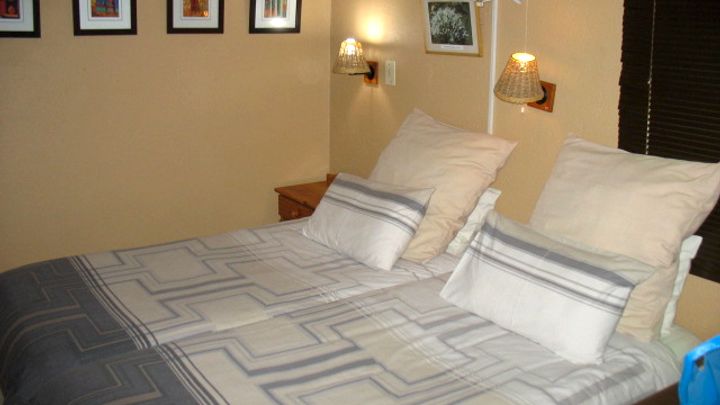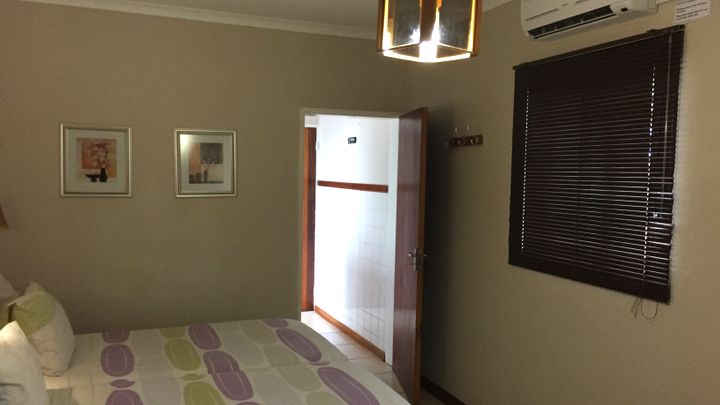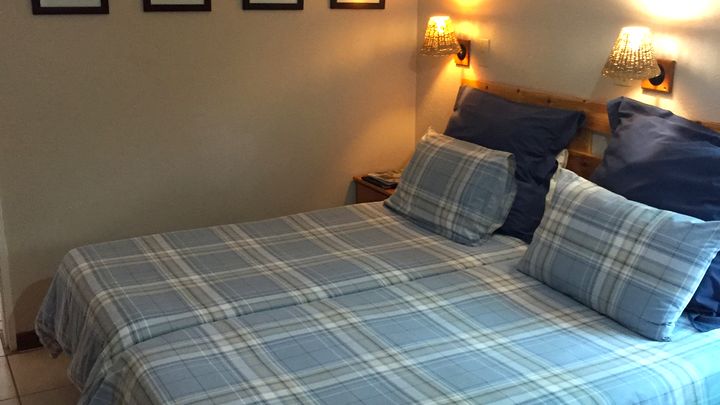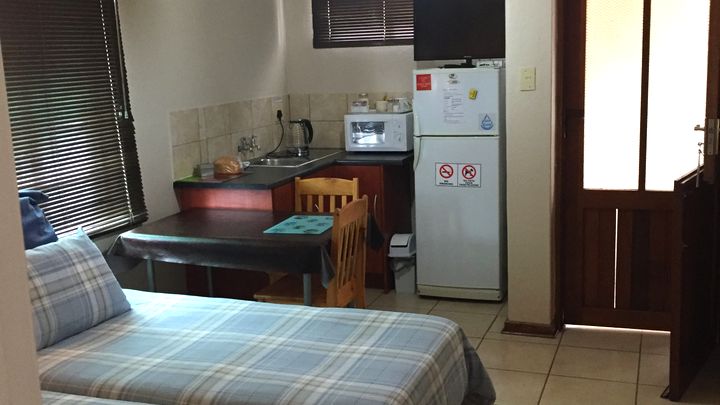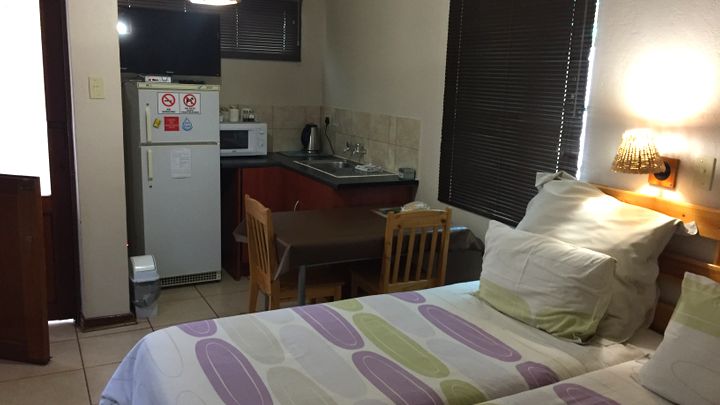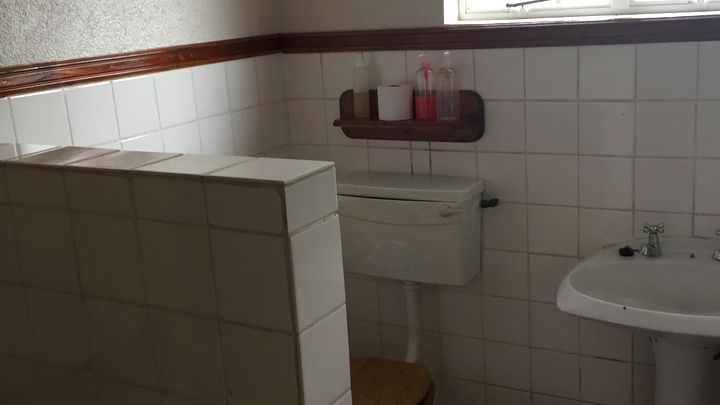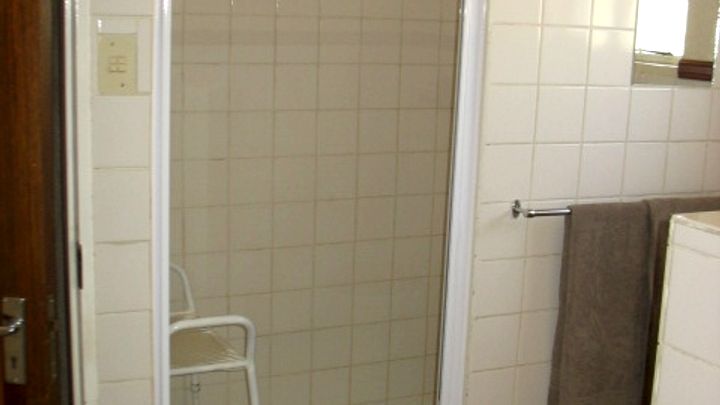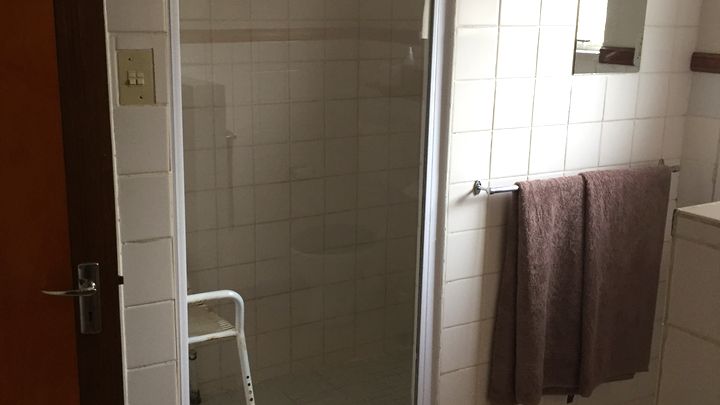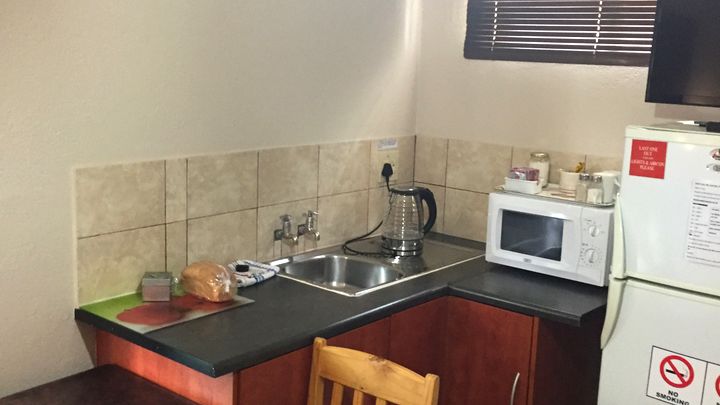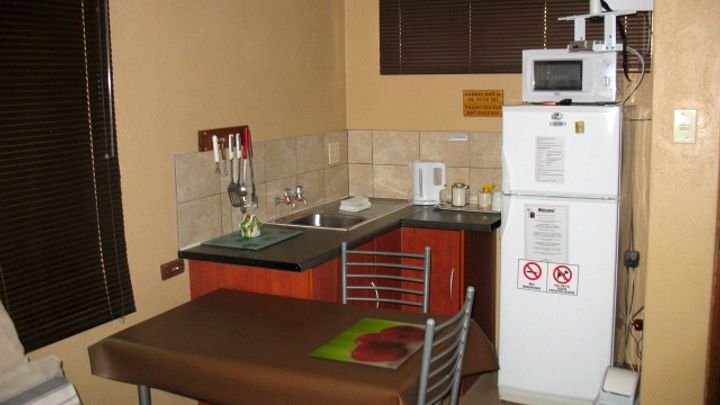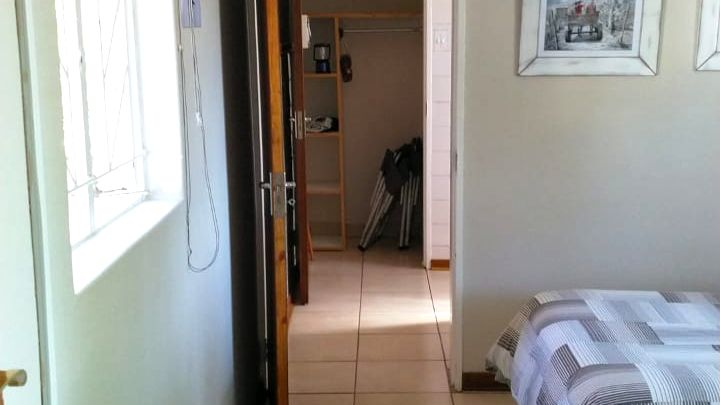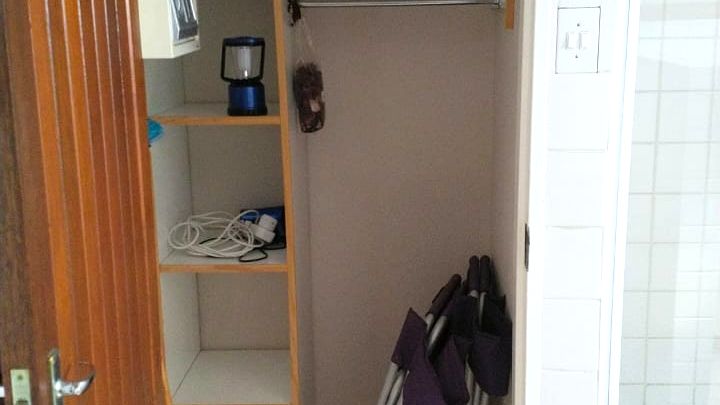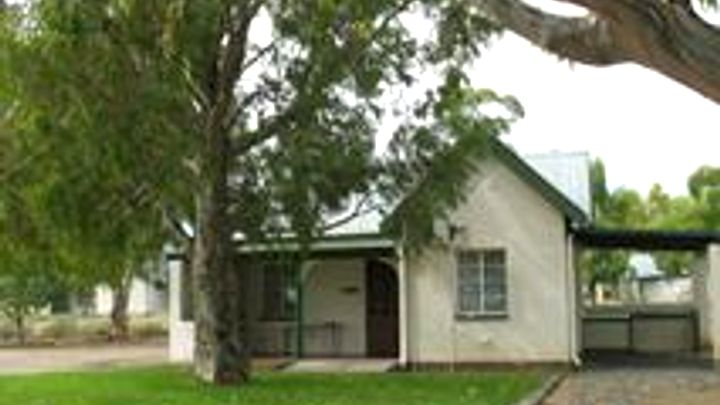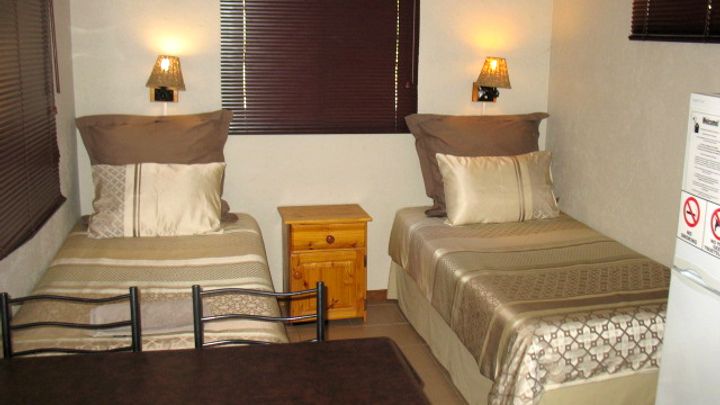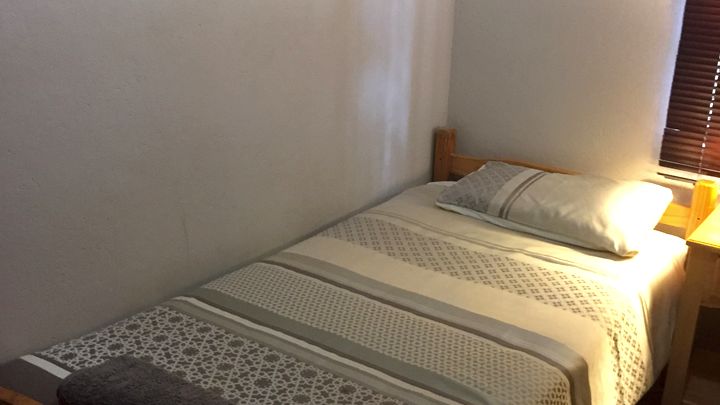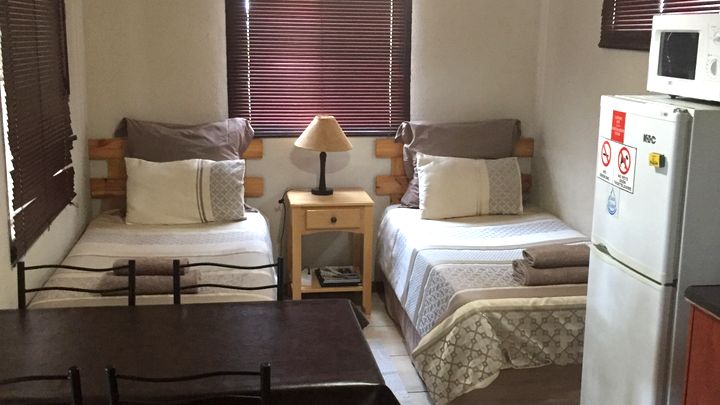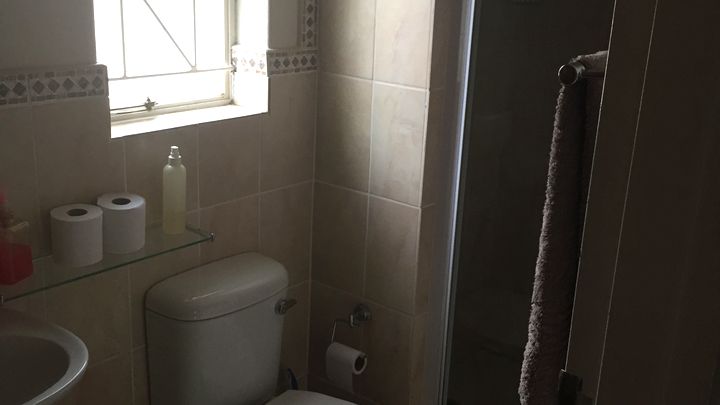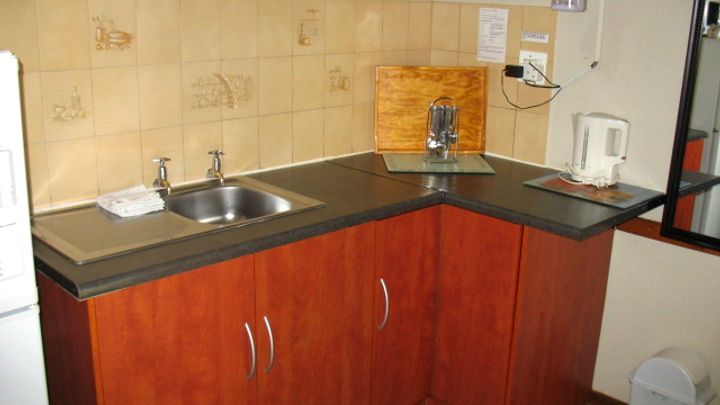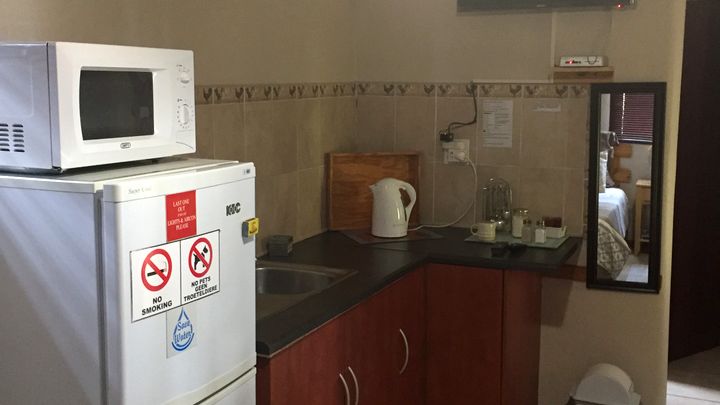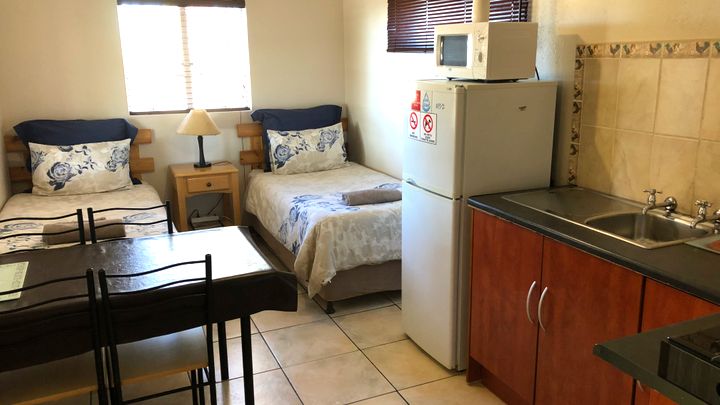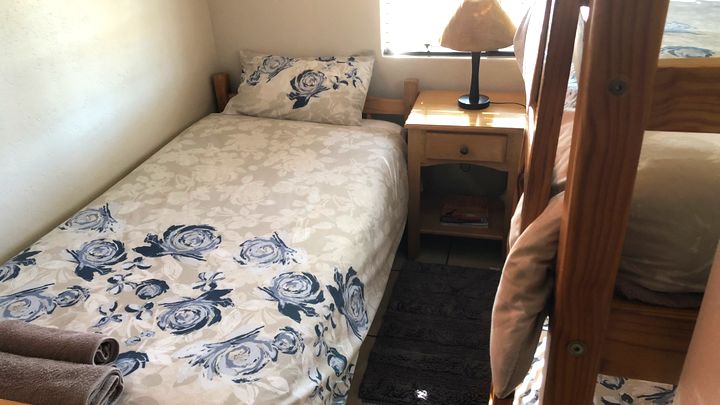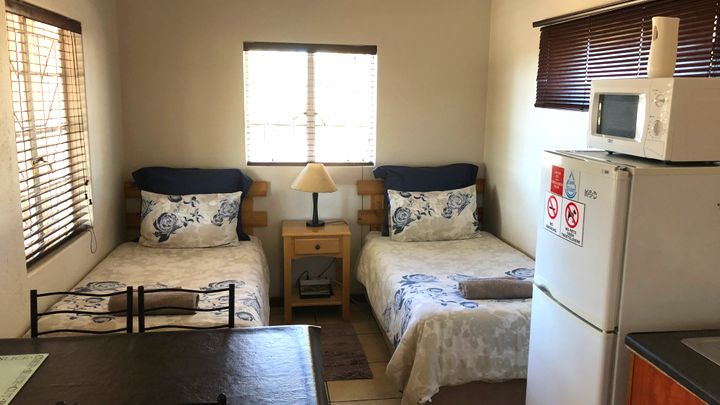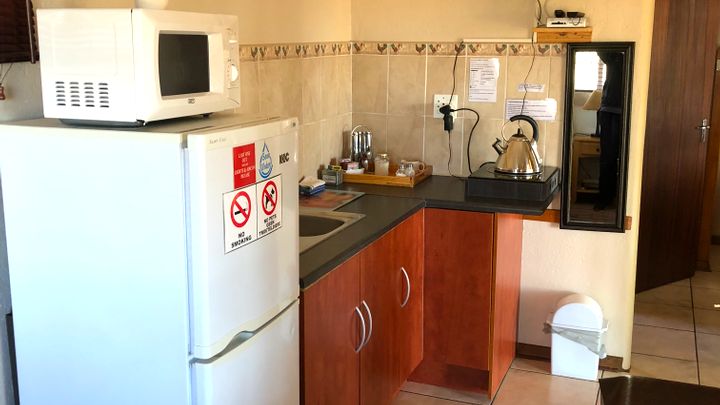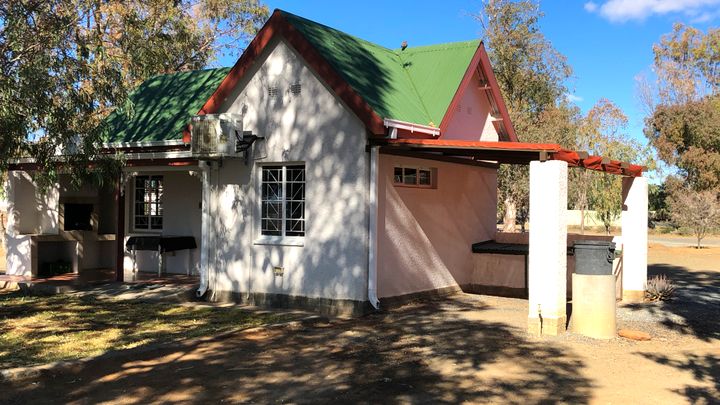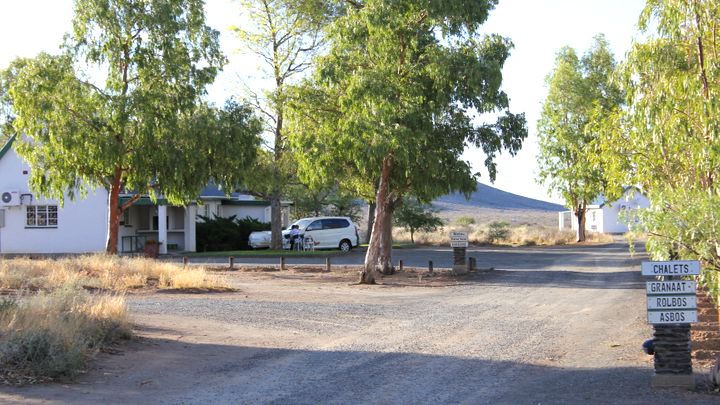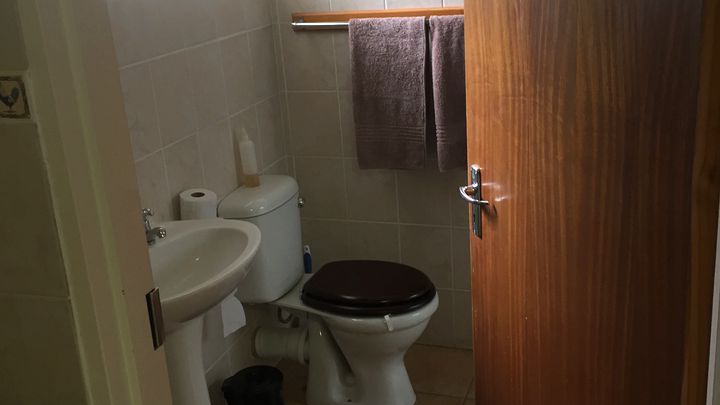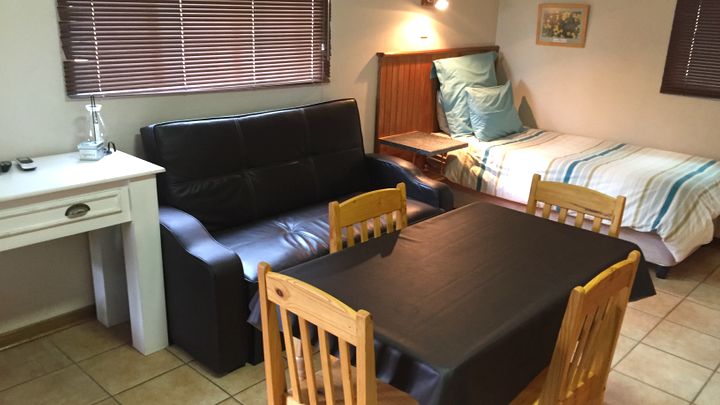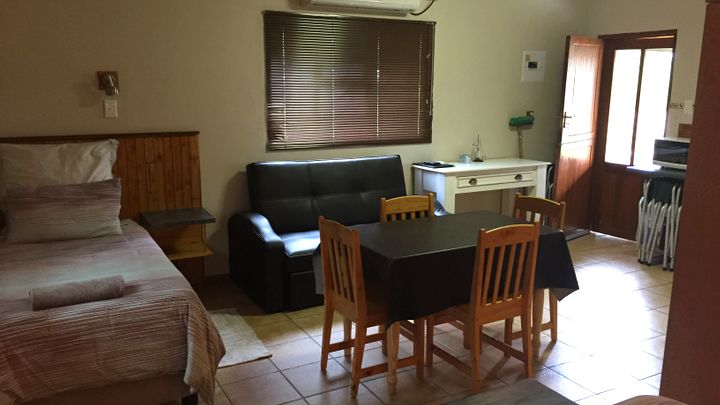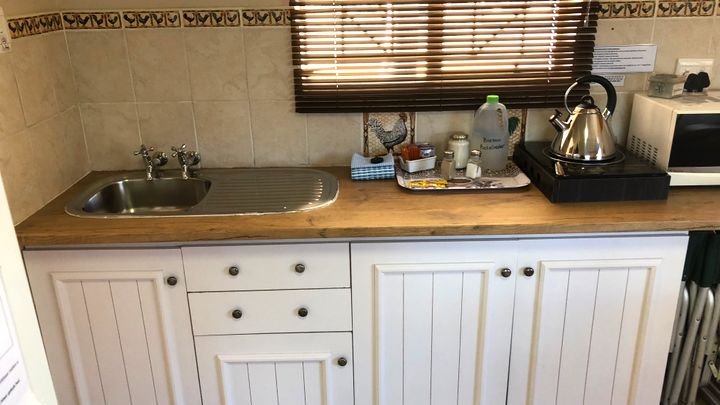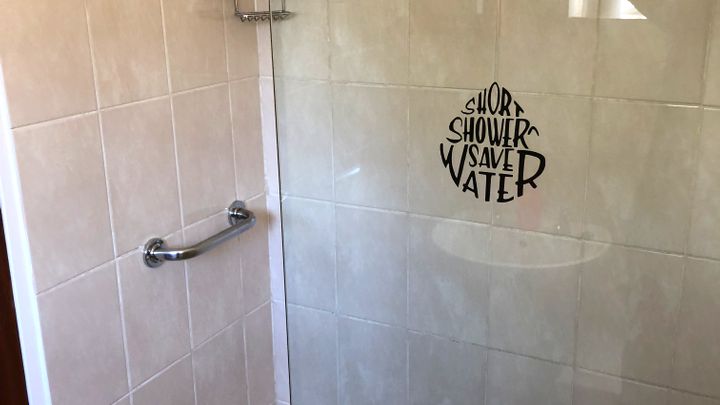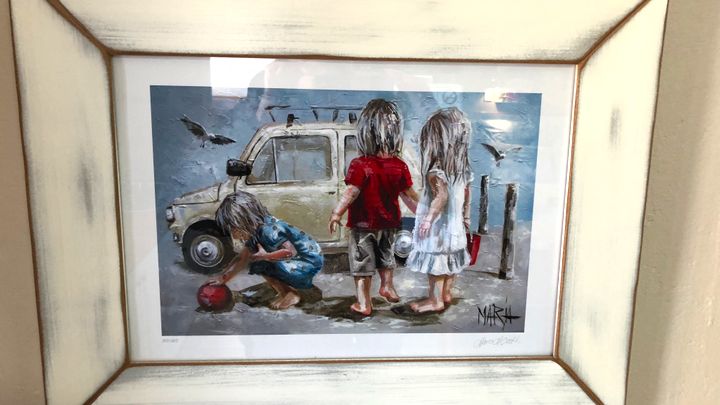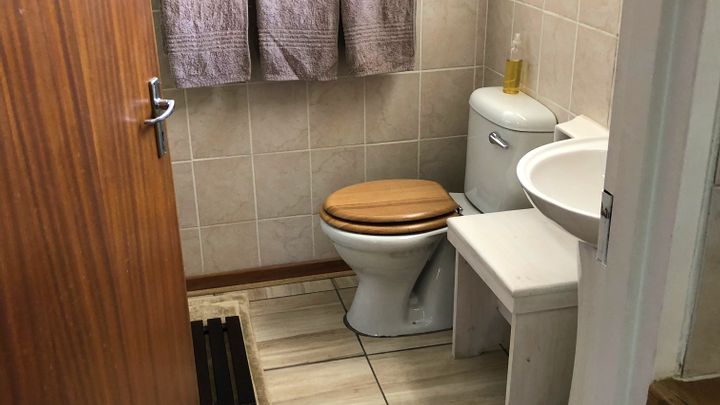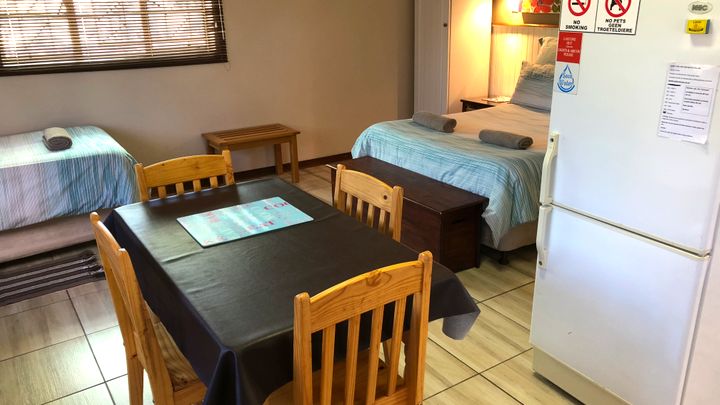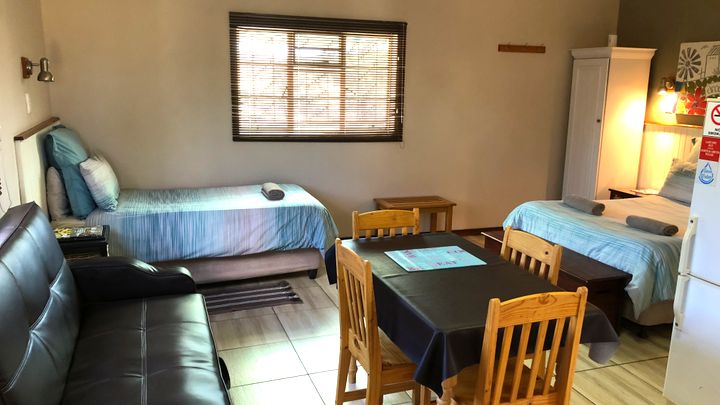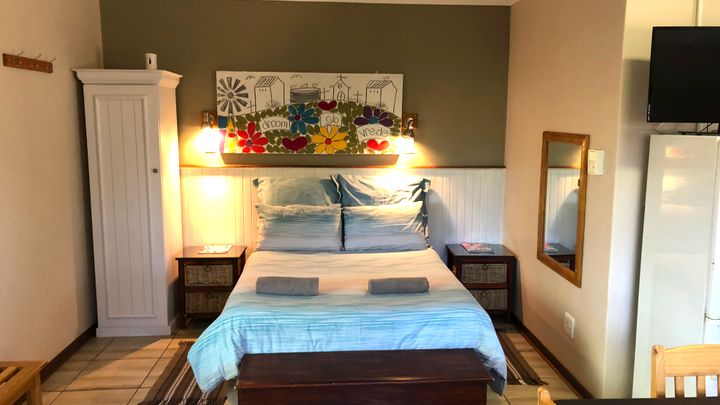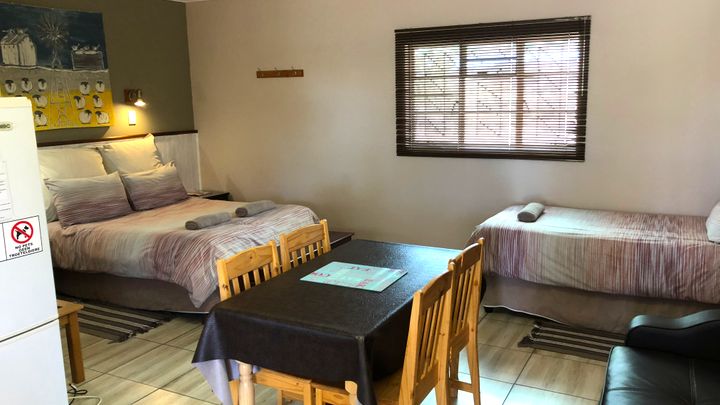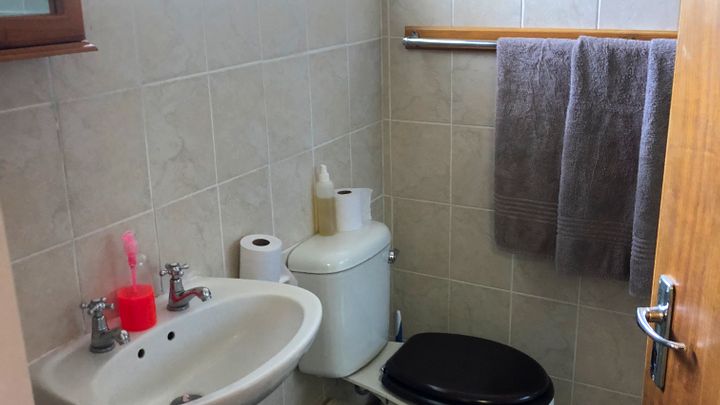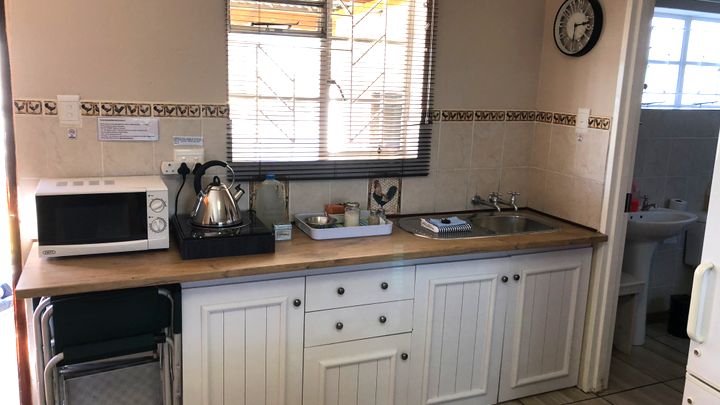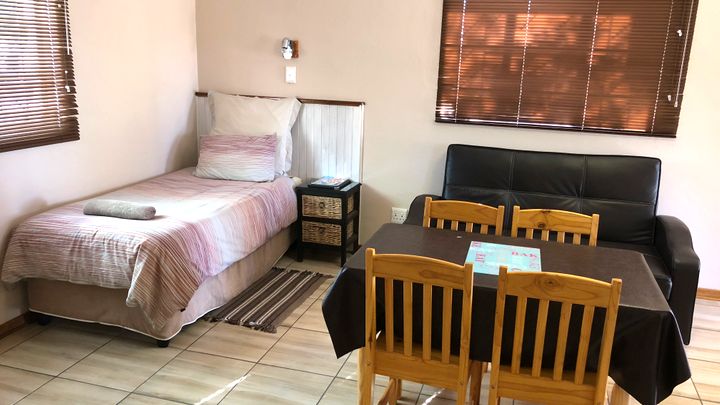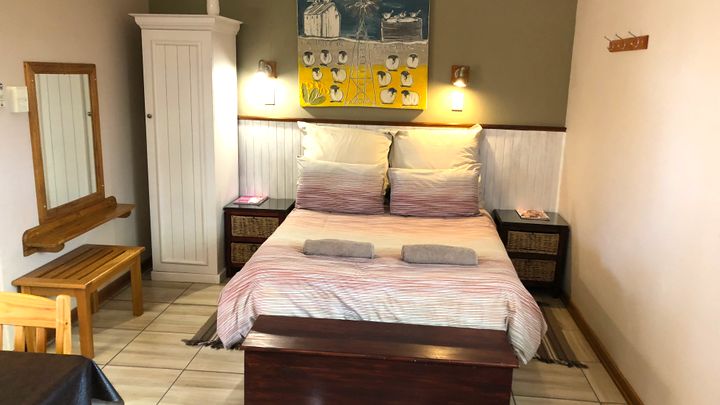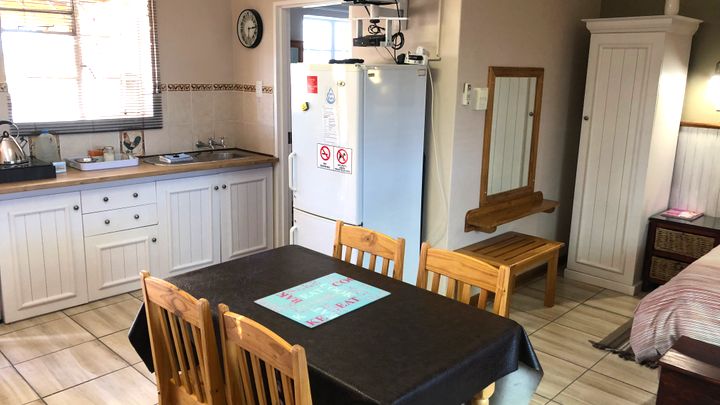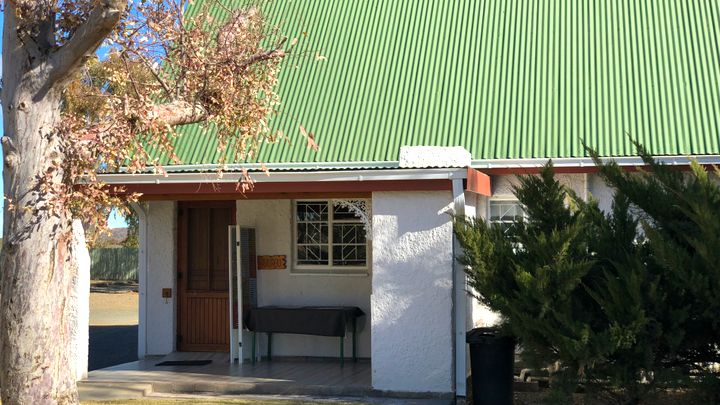 +138
Kapasiteit: 51 persone

Inkloktyd: 14:00 tot 20:00
Uitkloktyd: 09:00

Adres: Brakdam, Britstown, 8782, Noord-Kaap

Alle ouderdomme is welkom

Vanaf

R360

per nag (plek vir 2)
Beskrywing
Kambro Accommodation & Farm Stall is halfpad tussen Johannesburg en Kaapstad op die N12, 21 km noord vanaf Britstown in die rigting van Kimberley. Ons bied wonderlike plaasverblyf in die Karoo.

Daar is 10 selfsorg-chalets met lugversorging en ook 6 karavaanstaanplekke op gras, elk met 'n privaat braai en elektrisiteit en daar is skoon ablusieblokke met warm water en opwasgeriewe.

Ons het ook 'n speelgrond vir kinders en 'n pragtige voetslaanpad. Al die struike en plante langs die roete is geïdentifiseer en gemerk. Gaste ontvang 'n brosjure met 'n lys van al die spesies fauna en flora wat op die voetslaanpad te sien is. Daar is ook geleenthede vir voëlkyk. Daar is veilige parkeerplek by die chalets. Tydens Desember en Januarie se warm dae kan jy afkoel in die dam.

Alhoewel ons selfsorg is, bedien ons ook ontbyt en aandete op versoek. Gaste kan ook self onder die sterre braai, elke chalet het sy eie privaat braai.

Daar is 'n plaasstal op die perseel. Ons restaurant het lugversorging, en bied ligte maaltye. Ons tuisgemaakte pasteie is 'n baie gesogte item en springbok, lam en hoender is beskikbaar. die restaurant is gelisensieerd, so
gaste wat oornag kan dus goeie kwaliteit wyn of bier saam met hulle maaltye geniet. Jy kan ook 'n heerlike gekookte aandete of ontbyt bespreek. Gaste in die karavaanpark kan tuisgemaakte brood bestel. Gratis WiFi is beskikbaar.

In die plaasstal verkoop ons verskeie konfyte, blatjang, ingelegde vrugte, droë vrugte, kweperlekkers, vrugtelekkers, geskenke, tuisgemaakte gemmerbier, suurlemoenstroop, boeke, beskuit, koekies, speserye en heelwat meer. In die vrieskas het ons ook 'n groot verskeidenheid rou of gekookte afval, lamsterte, gebakte kwepers, gevulde springbokboud en -saal (resepte ingesluit), boerewors, tuisgemaakte botter, sosaties, skilpadjies, ens.

Kom ervaar egte Karoo-gasvryheid op dié plaas. die nasionale sterrekykpartytjie word jaarliks by Kambro gehou. As deel van ons diens verskaf ons tuisgemaakte brood en botter sowel as tee en koffie in die chalets.
Lees meer
Geriewe
Braaiplek
Kombuisgeriewe
Geen Rook Binnenshuis
Malaria-vrye streek
Restaurant op Perseel
Satelliet-TV
Selfsorg
Daaglikse Skoonmaakdiens
Skoonmaakdiens Op Versoek
Gratis WiFi
Konferensiegeriewe
WiFi
Maaltye Aangebied
Ontbyt
Aandete Op Versoek
Etes Op Versoek
Konferensiegeriewe
Lugversorging
Dataprojektor
Plek vir tot 50 afgevaardigdes
Parkeerplek
Onderdakparkering
Parkering Van Die Straat Af
Betaalopsies op Perseel
Visa
Mastercard
Kontant
Elektroniese Fondsoorplasing
Opsomming van Resensie
4.7 uit 5
van 238 resensies vir Kambro Accommodation & Farm Stall
Ligging
Brakdam, Britstown, 8782, Noord-Kaap

Gaste dink Kambro Accommodation & Farm Stall het 'n uitstekende ligging
Kapasiteit: 51 persone

Inkloktyd: 14:00 tot 20:00
Uitkloktyd: 09:00

Adres: Brakdam, Britstown, 8782, Noord-Kaap

Alle ouderdomme is welkom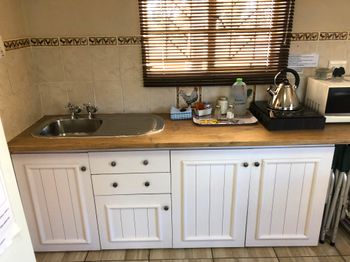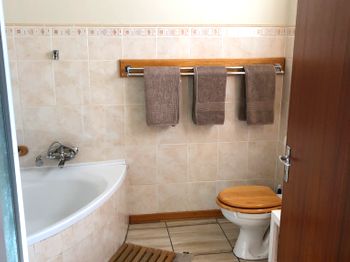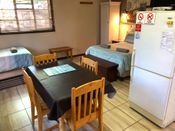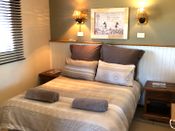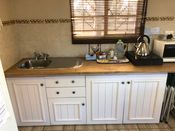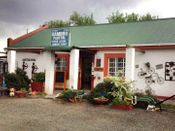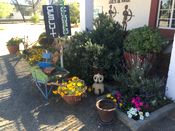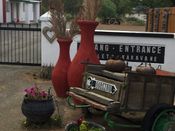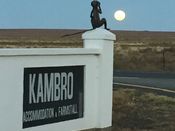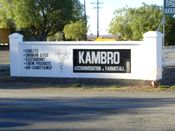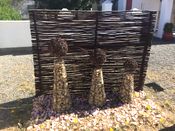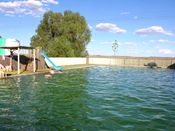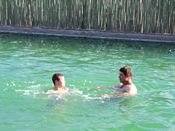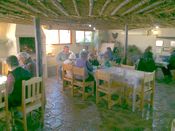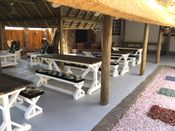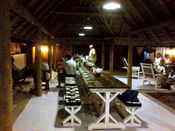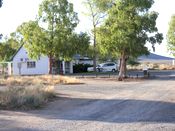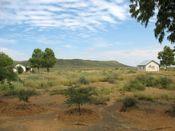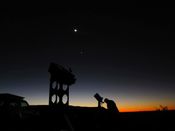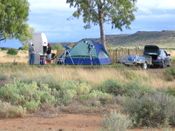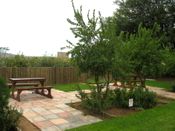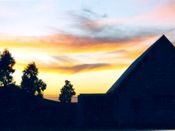 https://d288tngog90ix0.cloudfront.net/AAEAAQAAAAAAAAAAAAAAJDcwNzIyZWE0LTY2NjAtNDhlYS05MmM3LTc5ZTQ2OTA1MjhiZg?w=1440&h=960&fit=crop&auto=format
Vanaf R360 per nag (plek vir 2)
238
5
1
5
Brakdam
Britstown
8782
Noord-Kaap
086 999 0018
14:00-20:00
09:00
-30.416749629539
23.565528988838